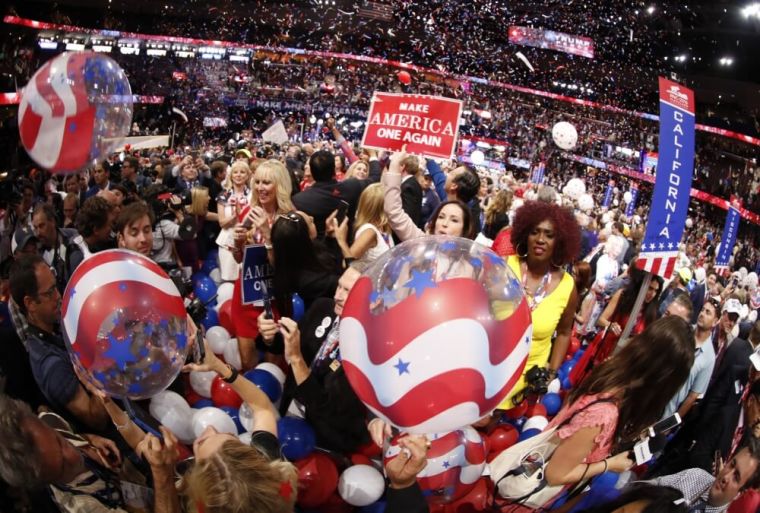 More than 70 black pastors have signed a letter urging Jacksonville, Florida, city officials to reconsider hosting parts of the Republican National Convention in late August amid rising cases of coronavirus and fears of "ethnic tensions." 
"As clergy and community leaders, we urge our city officials to reconsider hosting the Republican National Convention," the letter made public on Monday reads.
"Recent times have found municipalities across our country wrangling with life's most unimaginable phobias. Fears such as ethnic tension, economic uncertainty coupled with the first pandemic in a century have exponentially amplified the level of anxiety in our society. These occurrences affect Jacksonville."
Titled "For the Safety of Our Community," the pastors' correspondence was sent to Jacksonville Mayor Lenny Curry's office and expressed "grave concern" that the city's agreement to host the convention "signifies that our city is placing profits over people."
The 2020 Republican National Convention will be hosted in Jacksonville as well as Charlotte, North Carolina. The events in Jacksonville will take place on Aug. 25-27 at VyStar Veterans Memorial Arena.
Curry had touted the estimated $100 million in economic impact the convention could have on the city. But the letter, led by Pastor Arthur Jones Sr. and Ardel Jones of All People International Church, argues that it is "disingenuous to estimate that any convention would bring $100 million to Jacksonville when the city is burgeoning more diseased each day."
"Over a month ago, Governor Ron DeSantis ordered quarantines for the residents of New York, New Jersey, and Connecticut upon entering Florida," the letter reads. " New York and the surrounding states represented the epicenter of the Coronavirus two months ago. Six weeks later, these tri-states have returned the favor. Upon entering their states, Floridians must be quarantined upon entry due to our ascending numbers of those testing positive for COVID-19."
Click here to read more.
SOURCE: Christian Post, Samuel Smith