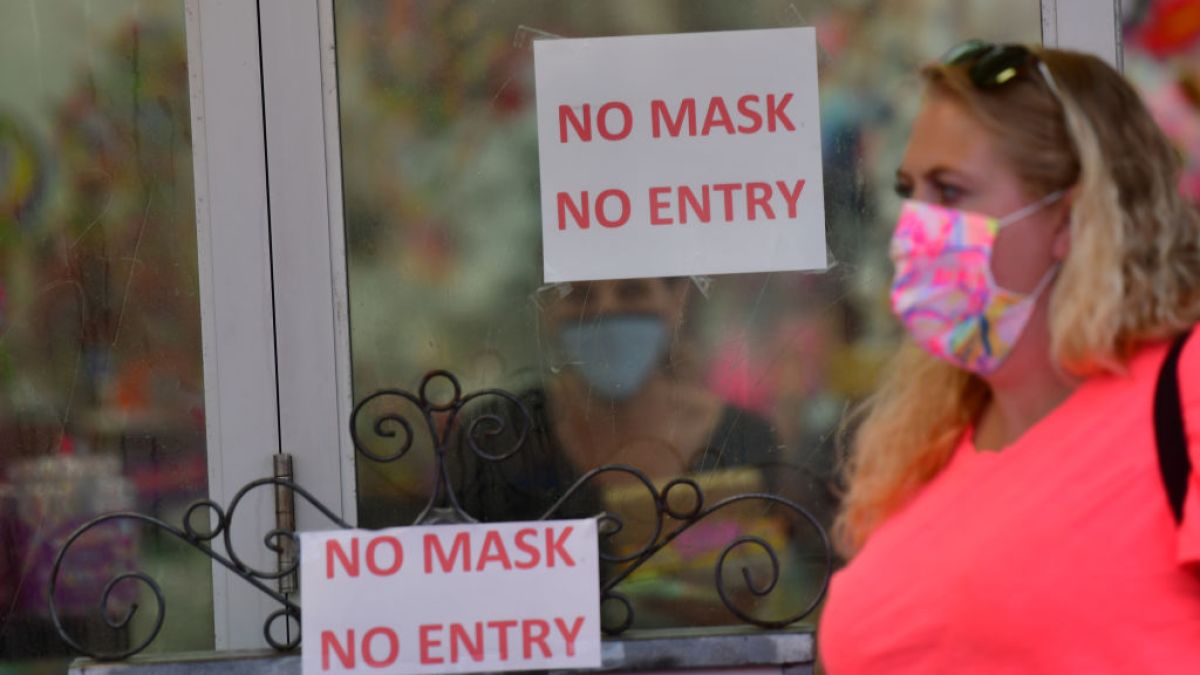 New Jersey Gov. Phil Murphy issued an executive order Wednesday requiring people to wear face masks outdoors when they can't socially distance, in addition to the existing rules for indoor masks.
Certain exceptions apply: Kids under 2 don't have to wear them. Face coverings aren't required for people eating or drinking at an outdoor dining establishment. They're also excused in cases where mask-wearing would inhibit health or safety.
"Requiring masks outdoors is a step I had hoped we would not have to take," Murphy said Wednesday. "By and large, New Jerseyans have been outstanding in their compliance But, unfortunately, we've been seeing a backslide in compliance in New Jersey and across our nation."
Murphy said an outdoor mask mandate at places like Jersey Shore boardwalks, while difficult to police, was necessary given the rising number of cases in most of the country. (The state recently saw its infection rate hit a 10-week high, and Hoboken reported a cluster of new cases tied to out-of-state travelers.)
The state's transmission rate as of Wednesday is 1:1, Murphy said, meaning one sick person infects at least one other person. New York Gov. Andrew Cuomo would say that level of transmission defines an outbreak.
Source: NBC