Discipleship, which is the mission Christ gave his church, involves more than (though no less than) data transmission. The primary reason I believe this is true is because the kind of spiritual transformation we're after happens by means of the living and active Word of God, and God's Word does not merely transmit data. Let me explain.
God's inspired Word is "profitable for teaching, for reproof, for correction, and for training in righteousness, that the man of God may be complete, equipped for every good work" (2 Tim 3:16–17). The sufficient Word has given those ordinary means of grace that, through their regular use, will shape believers to live as disciples who observe everything Jesus taught: reading the Word (1 Tim 4:13), preaching the Word (2 Tim 4:2), singing the Word (Col 3:16, Eph 5:19), prayer (1 Tim 2:1), giving (1 Cor 16:2), baptism (Matt 28:19), and the Lord's Table (1 Cor 11:23–32). The regular, disciplined use of these means of grace progressively forms believers into the image of Jesus Christ; these Spirit-ordained elements are the means through which Christians "work out [their] own salvation with fear and trembling, for it is God who works in [them], both to will and to work for his good pleasure" (Phil 2:12–13).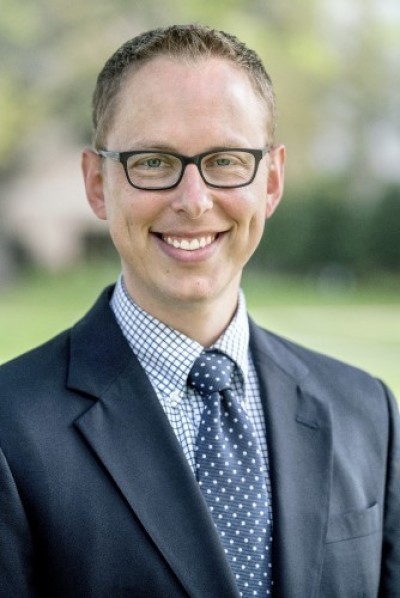 This very recognition that the Word of God has ultimate power for transformation supports an understanding of discipleship as more than didactic, for the Scriptures themselves are rarely merely didactic. The problem is that a didactic conception of discipleship has led to viewing the Scriptures as merely a collection of didactive propositions meant to inform the mind. Yet this is clearly not the case. The Bible is a work of literature employing a vast variety of aesthetic devices to communicate what could not be otherwise.
The Holy Spirit of God inspired every word in the original autographs of Scripture. This implies that while the word choices, grammar, syntax, poetic language, and literary forms were products of the human author's writing style, culture, and experiences, we must also affirm that these aspects of the form of Scripture are exactly how God desired his truth to be communicated for the formation of his people.
It is critically important to recognize that truth in Scripture is more than merely scientific fact statements. Christianity cannot be boiled down into a set of doctrinal propositions. The Bible contains many statements of theological fact, much of its content can be summarized in theological propositions, and doctrinal affirmations remain important for defining various aspects of biblical orthodoxy.
Click here to read more.
SOURCE: Christian Post, Scott Aniol