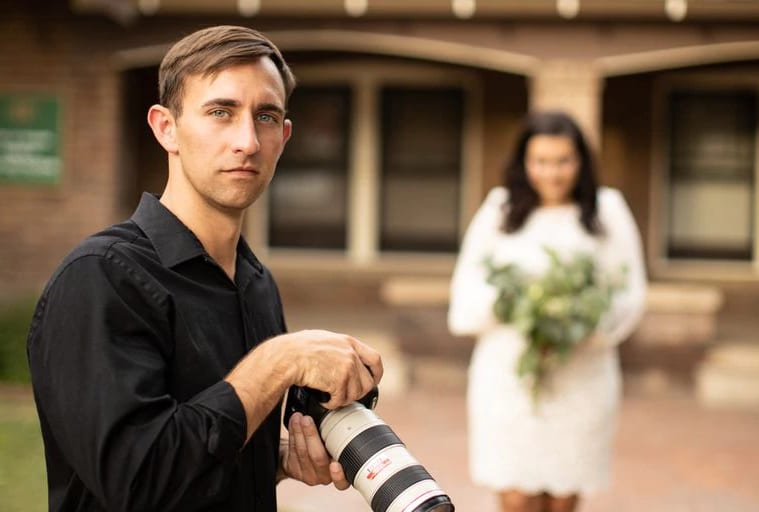 A professional photographer has filed a lawsuit against a new Virginia law that he says would force him to violate his sincerely held Christian beliefs by requiring him to provide his services to same-sex weddings.
Chris Herring filed the lawsuit on Tuesday in the U.S. District Court for the Eastern District of Virginia, Norfolk Division, against the newly enacted Virginia Values Act.
Signed into law by Democratic Gov. Ralph Northam in April, the law prohibits businesses from engaging in discrimination on the basis of sexual orientation and gender identity.
The lawsuit is a "pre-enforcement challenge," as Herring has not yet been punished for refusing to photograph a same-sex wedding ceremony in violation of the new law.
According to the lawsuit, Herring would be forced to violate his conscience, specifically his belief that marriage is between one man and one woman.
"The Accommodations Clause [of the new law] forces Chris to provide photography services for same-sex engagements or weddings and would require Chris to promote messages that violate his religious beliefs or require him to participate in religious ceremonies that violate his religious beliefs," reads the suit in part.
"This undercuts Chris' message (expressed elsewhere in his photographs, blog, and Facebook account) celebrating marriage between one man and one woman; harms Chris' reputation among his past and prospective clients; and adversely affects Chris' ability to share biblical truths about marriage with others."
Click here to read more.
SOURCE: Christian Post, Michael Gryboski