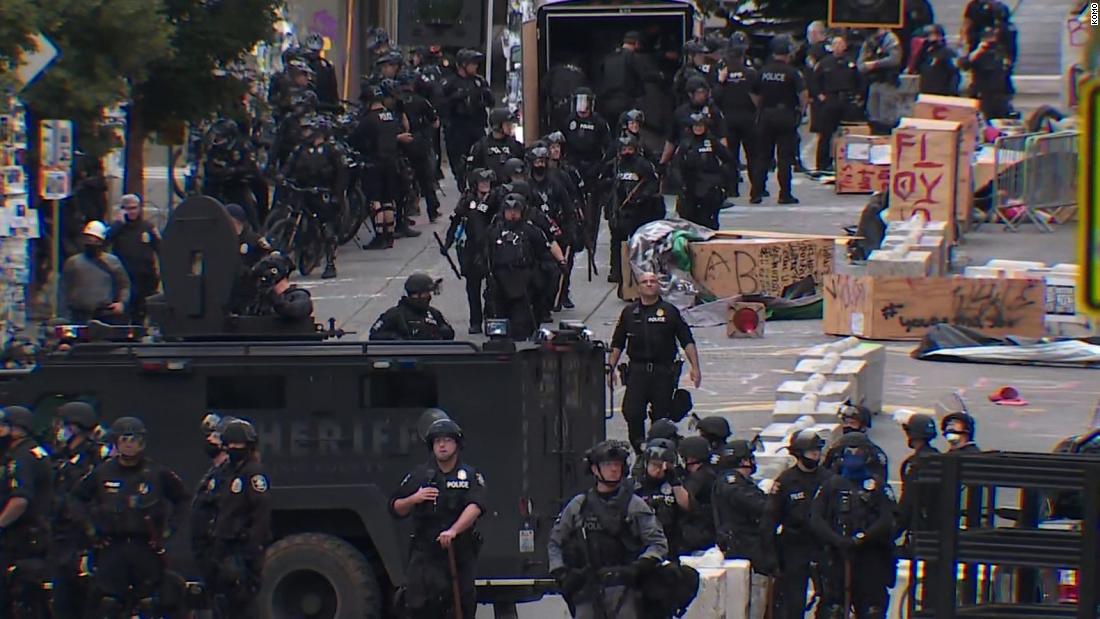 Police dispersed protesters in Seattle's Capitol Hill Occupation Protest (CHOP) area and arrested at least 31 people on Wednesday after an emergency order by Mayor Jenny Durkan.
Hundreds of police officers worked afterward on cleaning up the area, and the damage there is "absolutely devastating," Seattle Police Chief Carmen Best said.
The chief was "just stunned by the number of, the amount of graffiti, garbage and property destruction," she said at a news conference.
Durkan issued an executive order Tuesday in response to "reported life safety, public health and property issues" in and around the East Precinct and Cal Anderson Park area, which protesters have occupied for the past few weeks and which has been marred by a series of shootings.
"Due to ongoing + issues in the East Precinct/Cal Anderson Park area, Mayor Jenny Durkan has issued an executive order to vacate the area. Seattle police will be in the area this morning enforcing the Mayor's order," the Seattle Police Department tweeted.
Police tweeted anyone who remains in the area or returns to it will be subject to arrest.
The 31 arrests were for failure to disperse, obstruction, assault and unlawful weapon possession, according to police.
Click here to read more.
SOURCE: CNN, Eric Levenson and Hira Humayun