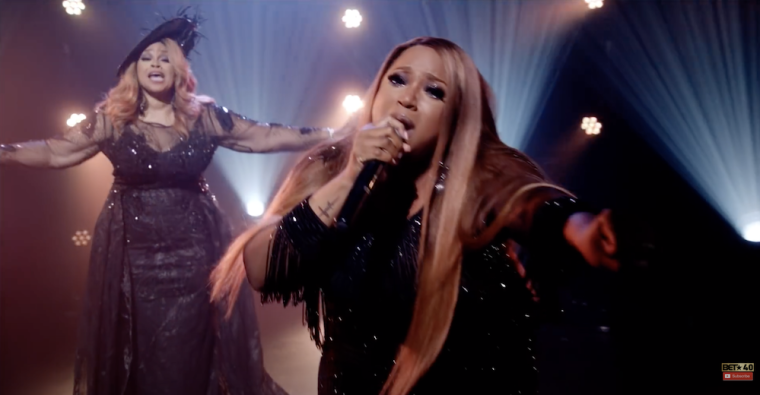 The BET Awards took place digitally on Sunday and featured several performances to uplift the black community during a time of unrest, including performances by some gospel notables.
BET's "Sunday Best" judge and award-winning singer Jonathan McReynolds and country singer Kane Brown tag-teamed the BET Awards performances last night in social distancing fashion.
McReynolds kicked off their performance with his song "People," which describes the emotional trauma people inflict on each other.
In a recent interview with The Christian Post, the singer, author and Columbia College faculty member said the song's release comes at an interesting time, while everyone is in quarantine. However, the true meaning is about not esteeming people more than God.
Below are some of the lyrics he belted out during the mainstream award show:
They are the best and the worst you've created, loving and hating and opinionated, loners in basements and those congregated
Deliver me, far from the peace, from ashore I was sinking, deep in the ocean of thoughts they were thinking, don't know what validation I was seeking
Deliver me from people, people, when you said you could heal me from many things, did you mean people, people, deliver me
'Cause I can't point 'em out, I won't say their names, I don't know the damage or which one to blame, it's just people, people, deliver me
Brown, who is not a gospel artist but a popular country star, also spoke of God in his song, "Worldwide Beautiful," which proceeded McReynolds' performance. Brown began his performance singing the lyrics, "White churches, black churches/Different people, same hearses/It's kinda hard to fight with each other/Laying down in the ground, six under/At every show I see my people.They ain't the same, but they're all equal/One love, one God, one family."
Click here to read more.
SOURCE: Christian Post, Jeannie Law