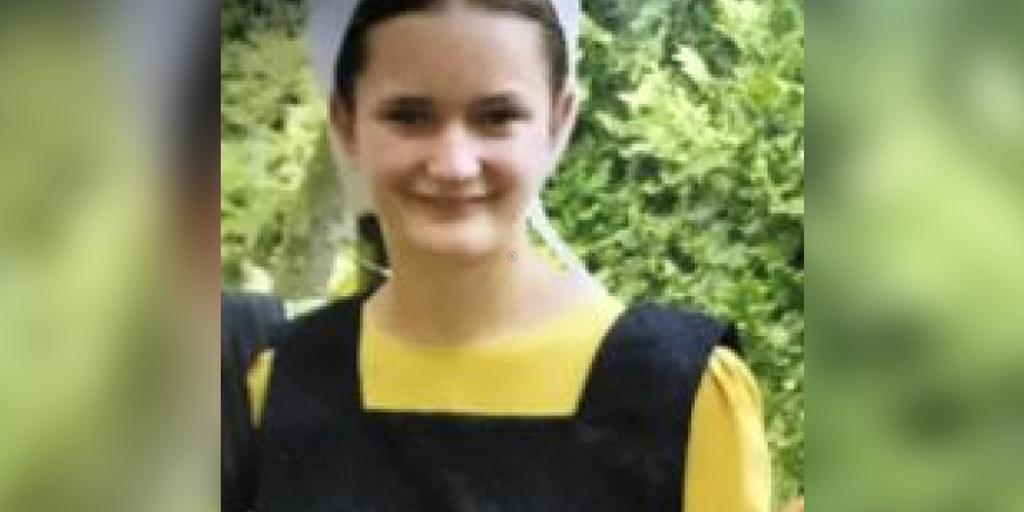 The family of Linda Stoltzfoos, an 18-year-old Amish teen from Lancaster County, Pennsylvania who went missing over a week ago after attending church, is asking the public for prayers as investigators say they can't yet rule out foul play. 
"Now that the primary and secondary search of the local area have been completed the primary way you can help Linda right now is through prayer. Pray that the Lord keeps her safe and that we are successful in finding her," a statement from Stoltzfoos' family posted on Facebook last Saturday reads.
"At this point there are a variety of agencies involved in continuing the search for her whereabouts. Search and rescue teams, detectives, the police department, and even the FBI. If you have first-hand knowledge or information that may be considered a lead, please inform the authorities immediately."
According to East Lampeter Township Police, Stoltzfoos is about 5 feet, 10 inches tall and weighs about 125 pounds. She was last seen June 21 around 12:30 p.m. on a farm on Stumptown Road, near Bird-in-Hand, close to where the church service was held. She was wearing a tan dress, a white apron and a white cape.
After more than a week of prayer vigils and searches for the missing teen by security officials and volunteers from the community, there is still no sign of Stoltzfoos.
"Nothing leads us to believe that she wanted to leave on her own," East Lampeter Township Police Lt. Matthew Hess told The York Daily Record.  "We can't rule out foul play or that she left on her free will."
Local police are asking any drivers, bicyclists, pedestrians or others who may have traveled along certain roads on June 21 between 8 a.m. and 4 p.m. to contact them, WGAL reported Monday.
Those roads are Mill Creek School Road, Stumptown Road, Gibbons Road, Beechdale Road and Mill Creek Road.
"Some people may have noticed something, observed something while they were traveling on those roadways that they feel might be insignificant, or they did see something and just weren't feeling comfortable contacting the police," Hess told WGAL. "We are reaching out to them to ask them to contact us as part of the investigation. No tip is too small. No little bit of information is not worthy of at least letting us hear about it."
Click here to read more.
SOURCE: Christian Post, Leonardo Blair