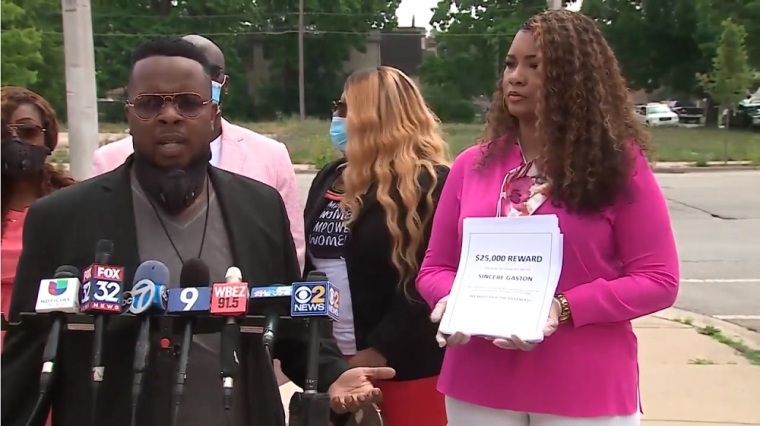 A group of Chicago businessmen has announced two $25,000 awards for anyone who provides information leading to the arrest of suspects who killed a one-year-old baby last weekend and a 3-year-old child over Father's Day weekend. 
Twenty-month-old Sincere Gaston was shot Saturday afternoon while he was with his mother in a car in Chicago's Englewood neighborhood, according to NBC Chicago. Another car pulled up next to their vehicle and a person inside fired at least seven shots.
A bullet hit the boy's chest and he was later pronounced dead at St. Bernard Hospital. His mother suffered a graze wound to her head.
Of the dozens of killings that took place on Father's Day weekend was the killing of 3-year-old Mekhi James. James was shot when he was riding in a car with his stepfather while on his way home from getting a haircut.
Earley Walker, owner of W&W Towing, along with a new group of business leaders called "I'm Telling, Don't Shoot," announced at a press conference Sunday $25,000 awards for people who provide information leading the arrests of the people who killed Gaston and James.
The business leaders were joined at the press conference by 16th Ward Alderman Stephanie Coleman.
"[I]t's a group fed up with gun violence in our communities," Walker said, according to NBC Chicago.  "We are tired and fed up with gun violence, and the innocent bystanders are being killed. Our kids are dying at a fast rate, and it's time for change."
"We've got to do something," Walker added. "I am absolutely ecstatic that these business owners are standing behind me to support this initiative. We need to find this killer."
At least 65 people were shot across Chicago last weekend. According to The Chicago Sun-Times, 18 victims who were shot last weekend have died, including three children. The newspaper reports that the city has already surpassed 300 homicides so far in 2020, a mark that Chicago didn't reach until early August in 2019.
Over the Father's Day weekend, more than 100 people were shot and at least 14 were killed, including five children, the Associated Press reports.
Click here to read more.
SOURCE: Christian Post, Anugrah Kumar