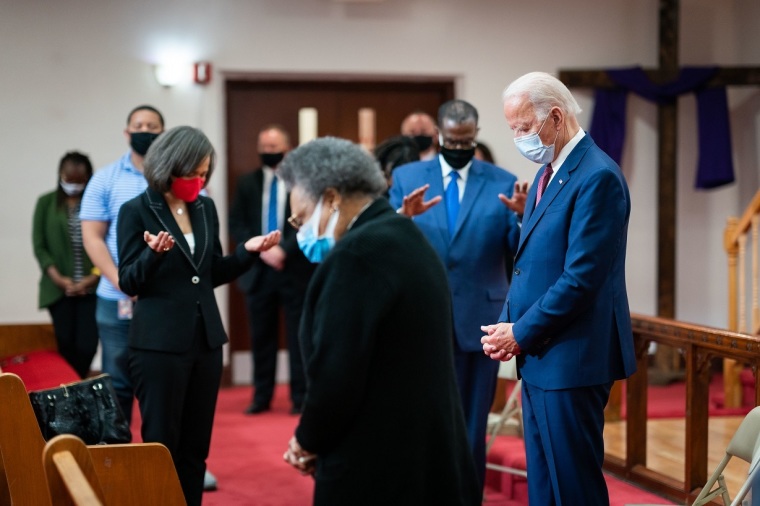 As polls show President Donald Trump's support slipping among white evangelicals, the campaign for presumptive Democratic presidential nominee Joe Biden sees an opening for their candidate to pull away voters from the president's most faithful voting bloc.
"The battle for the soul of our nation deeply resonates with evangelicals," John McCarthy, deputy national political director for the Biden Campaign, told David Brody, chief political analyst at the Christian Broadcasting Network, in a recent interview for Just the News. "They would be open to Joe Biden's message as well."
Earlier this month, Robert P. Jones, chief executive of the Public Religion Research Institute, noted in an interview with The New York Times that that since 2016, the share of the American population that is white and evangelical has declined by two percentage points, to 15%. A PRRI poll also found that while 80% of white evangelicals said they approved of the job the president was doing in March, by the end of May, with the coronavirus pandemic raging along with racial discord, his favorability sank to 62%. Among white Catholics, the poll also showed a decline in approval by 27%.
"He had an opportunity in March when people were looking to him. And then within four weeks he squandered it," Jones said.
While Biden's campaign admits that a majority of evangelicals are likely to remain with team Trump, they believe they can appeal to younger millennial evangelicals with more moderate views and suburban women. And they have been engaging with evangelical pastors and women around the country on issues like racial injustice, immigration reform and climate change.
"Those issues tug at the heart of faith voters," McCarthy said.
A Politico report earlier this month said the Biden campaign was in the early stages of scheduling an on-camera sit-down with Brody, who also conducted several interviews with former President Barack Obama during his 2008 campaign following a successful effort of engaging with evangelicals.
Click here to read more.
SOURCE: Christian Post, Leonardo Blair