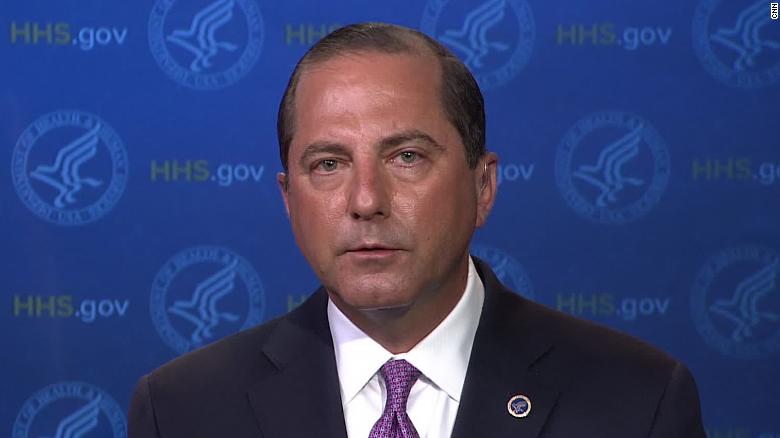 (CNN) Health and Human Services Secretary Alex Azar warned Sunday that the "window is closing" for the United States to get the coronavirus pandemic under control, as confirmed cases are surging in a majority of the country and some states are dealing with record numbers of hospitalizations.
"Things are very different from two months ago… So it is a very different situation, but this is a very, very serious situation and the window is closing for us to take action and get this under control," Azar told CNN's Jake Tapper on "State of the Union."
He suggested that the US is better positioned to handled the pandemic than before, pointing to increased testing, contact tracing, hospital capacity, reserves of personal protective equipment, and advancement toward therapeutics and potential vaccines for the virus.
The top health official's message differs from that of President Donald Trump, who seems ready to move on from the still-raging pandemic, and Vice President Mike Pence.
At a Friday press briefing by the White House's coronavirus task force, the first in nearly two months, Pence declared that the US had "flattened the curve," painting a rosy picture at odds with reality.
Thirty-six states are reporting a rise in positive coronavirus cases, and only two are reporting a decline in cases compared to last week.
On Friday, the US reported the highest number of new cases in a single day, with at least 40,173 new infections. The previous daily high was reported on Thursday.
Several states, including Texas and Washington state, and localities have paused their reopening plans or reimposed some restrictions in hopes of curbing the spread of the virus.
Source: CNN