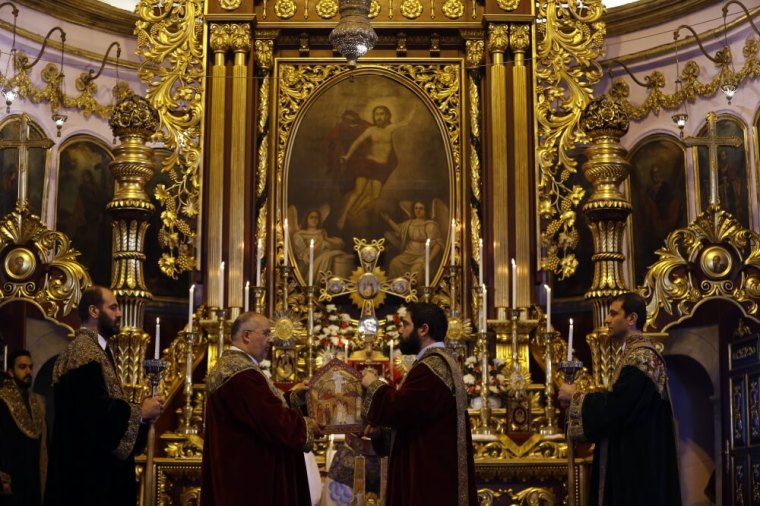 Attacks on churches in Turkey have spiked during the coronavirus pandemic as some blame Christians for the crisis and other social woes, according to a leading international Christian satellite television network.
SAT-7, which broadcasts Christian programming into the Middle East and North Africa, warns that angry individuals have attacked churches, including incidents of attempted arson and removals of crosses, as "coronavirus-fueled anger" has led to a "climate of fear [and] hatred."
In Turkey, there have been at least 191,000 cases of coronavirus and 5,000 related deaths as of Thursday. Even before the pandemic, Turkey was experiencing economic struggles with increasing unemployment, a problem made worse by coronavirus-related financial hardships.
In a statement to media this week, SAT-7 warned that some Turks have been "looking for a scapegoat to vent their anger," which has put "Christians and other minorities in the direct line of protests."
"We know firsthand the climate of hatred and its devastating effects on Turkey and on the churches exposed to it," Turkish SAT-7 presenter Senem Ekener said. "We aim to counter that with lives that reflect Christ."
In early May, a person attempted to set the front gate of the Dznunt Surp Asdvadzadzin Armenian Church in Istanbul on fire. No officials of the church were hurt and the gate sustained no structural damage.
Church leadership filed a complaint with police and were told that authorities would do all they could to catch the perpetrator. The Armenia-based News.am reports that a suspect was apprehended.
This week, a Turkish citizen named Mazlum Serin was sentenced to five years and four months in prison after he was caught on camera breaking a cross on the gate of the Surp Krikor Lusavoriç Armenian Church in Istanbul on May 23.
According to Middle East Monitor, Serin told investigators that he "was just angry that day" and didn't "plan or intend to harm the church," adding that he respects "all religions." Serin was charged with the crime of "damaging places of worship and cemeteries."
Click here to read more.
SOURCE: Christian Post, Samuel Smith