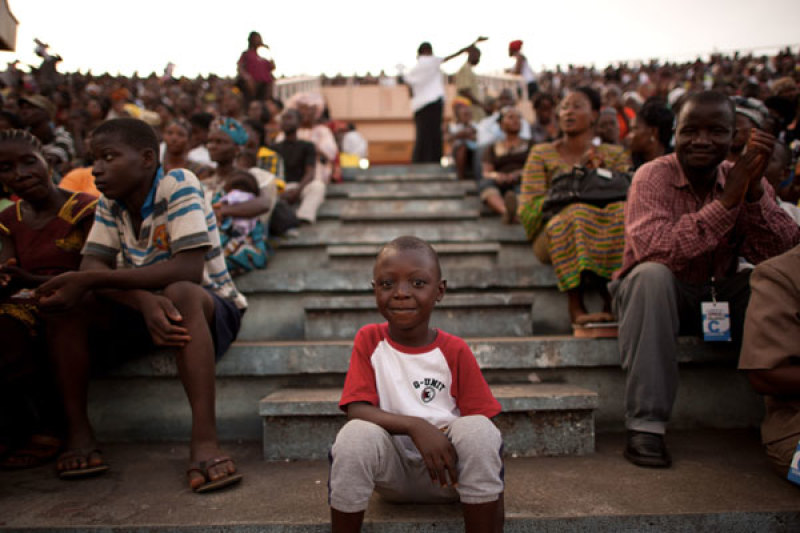 Liberia has faced some of the worst struggles nationally in modern times, but local believers are working to make sure that COVID-19 isn't added to the list.
Africa's oldest republic, Liberia, is situated on the edge of the Ivory Coast. It was founded by freed slaves from the United States and the Caribbean, and its leaders have introduced numerous progressive reforms such as giving women the power to vote in 1946 — a freedom women in other African countries didn't receive until years, if not decades, later — being a founding member of the United Nations, and electing a female head of state in 2005.
However, as the BBC notes, Liberia "became known in the 1990s for its long-running, ruinous civil war and its role in a rebellion in neighbouring Sierra Leone."
This civil war claimed the lives of about a quarter million people and left thousands more mutilated. The country is filled with young men and women who were forcibly made child soldiers by military warlords and now must grapple with the emotional and psychological trauma that resulted.
Thousands of children who were too young to be conscripted in the '90s are coming of age today as orphans due to the long war as thousands more joined their ranks between 2013 and 2016 as an Ebola epidemic swept through the countryside.
Many still remember the dignified, well-heeled state of their beloved homeland before it was ravaged by military coups, civil wars and the epidemic.
Struck by the Pandemic
When the COVID-19 pandemic first began, Liberia didn't hesitate to respond. The Ebola epidemic was still fresh in everyone's memory. As Al Jazeera notes, Liberia "was one of the first countries to introduce airport screening measures as the new coronavirus began spreading outside China, where it emerged late last year, while hand-washing facilities appeared outside shops and offices as early as January."
These proactive measures have been desperately needed, since the country simply doesn't have the means for a prolonged battle with the virus. Hospital staff are not equipped to help COVID patients.
Case in point, only one ventilator is available for the entire country.
Prevention has been key for everyone in Liberia, so the government has promised to deliver masks to all of the country's citizens. With their already faltering economy, however, this has proven impossible.
Click here to read more.
SOURCE: Christian Post, Rachel Chimits