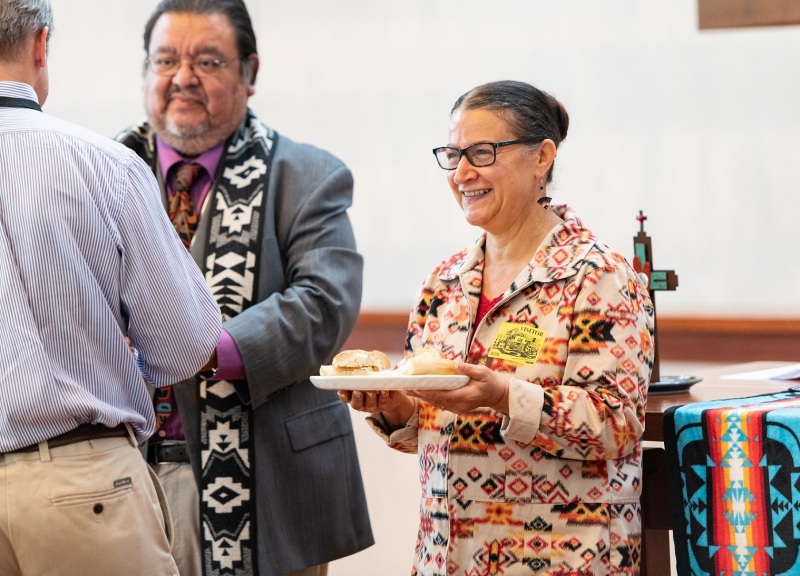 The Presbyterian Church (USA) has elected its first ever Native American General Assembly co-moderator, as part of the first general assembly to be done exclusively online.
Elona Street-Stewart, executive of the Synod of Lakes and Prairies and member of the Delaware Nanticoke tribe, was elected co-moderator of the 224th General Assembly last Saturday.
Street-Stewart won in a landslide first ballot of 304 votes, being elected alongside the Rev. Gregory Bentley, an African-American pastor who leads Fellowship Presbyterian Church in Huntsville, Alabama.
"The world needs a church that has no fear over its diversity," stated Street-Stewart, as reported by Presbyterian News Service. "We look forward to meeting the fabulous expectations our current co-moderators have established for us."
Behind them in the first ballot were the Rev. Marie Mainard O'Connell and Arthur Fullerton with 90 votes and the Rev. Sandra Hedrick and Moon Lee with 65 votes.
Street-Stewart and Bentley were installed by the 223rd General Assembly co-moderators the Rev. Cindy Kohlmann, Ruling Elder Vilmarie Cintrón-Olivieri, and the PC(USA) General Assembly Stated Clerk the Rev. J. Herbert Nelson, II.
A native of Philadelphia, Pennsylvania, Street-Stewart was ordained a ruling elder at First Presbyterian Church Pendleton, Oregon, in 1982.
Click here to read more.
SOURCE: Christian Post, Michael Gryboski