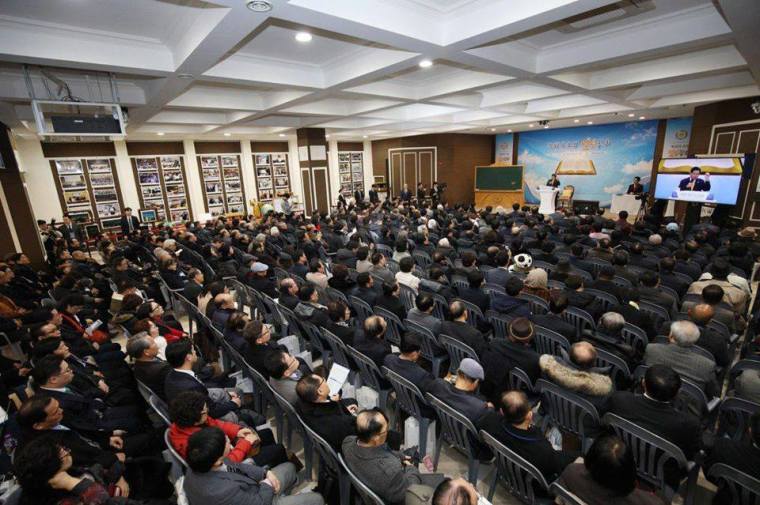 Shincheonji Church of Jesus, which many view as a religious cult and was blamed for the propagation of the new coronavirus in South Korea, said 4,000 church members who fully recovered from the disease will donate coveted blood plasma with an estimated market value of up to $83 billion toward convalescent plasma therapy.
Convalescent plasma therapy is an experimental treatment that some doctors are using to treat people with severe coronavirus infections, according to the Mayo Clinic. Due to high demand for the treatment, however, it has been growing costly around the world.
"At a time when plasma donations to the Korean Green Cross have been low, Shincheonji Church's contribution is invaluable.  … With prices of plasma from biotech companies around the world ranging from $350 to $40,000 dollars per milliliter, this sets Shincheonji's donation at a value of about $83 billion dollars," the church said in a statement to CP Wednesday.
A recent report from the Wall Street Journal pointed to the skyrocketing price of convalescent plasma, which is also used to develop antibody tests to tell whether someone has already been infected with the coronavirus. The tests are seen as critical to easing lockdowns that have shut down economies around the world but diagnostic companies say the high prices for the blood of recovered coronavirus patients are posing a hurdle to developing tests.
"We've had a terrible time trying to obtain positive specimens at a decent rate," Stefanie Lenart-Dallezotte, manager of business operations for San Diego-based Epitope Diagnostics Inc., which sells an antibody test for COVID-19, told WSJ. "I feel people are taking extreme advantage of the situation because they can, because there's crazy demand."
Traders who source the plasma for these companies are known as blood brokers and Lenart-Dallezotte said she was quoted a price of $1,000 for a one-milliliter sample of convalescent plasma. Executives at other diagnostics companies told the WSJ that they have been quoted prices of several thousand dollars for one milliliter of plasma as well.
As of Thursday morning, Johns Hopkins University confirmed nearly 9.5 million coronavirus infections globally with more than 483,000 deaths. The United States alone has contributed nearly 2.4 million infections to that number with nearly 122,000 deaths. And as infections continue to spread around the U.S. in states like Texas, health officials are pleading with coronavirus survivors to donate their plasma.
Click here to read more.
SOURCE: Christian Post, Leonardo Blair