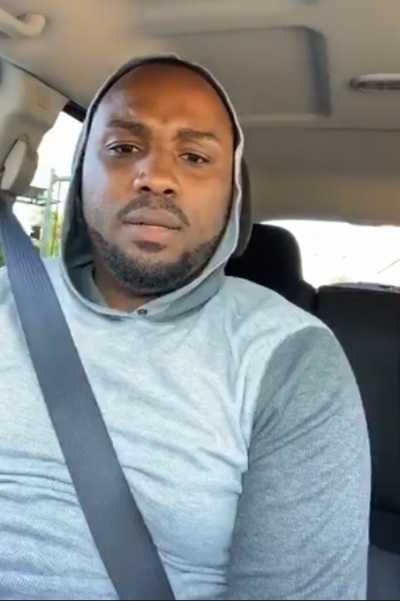 A youth pastor in Syracuse, New York, said he helped protect and shield an unconscious teenager fighting for his life during a mass shooting Saturday night that involved six-shooters and appears to be gang-related.
Nitch Jones, the pastor of youth and young adult affairs at Syracuse's Zion Hill World Harvest Baptist Church, took to Facebook Sunday morning to unload his thoughts following the horrifying shooting the night before that ended a large party attended by hundreds on the city's Near West Side.
"I have never been inside of a live warzone in my life," Jones said in the Facebook video.
"I have been around or in the vicinity of someone shooting. But I have never been in the middle. Literally, we were in the middle … of a warzone, a battle, where guns were spraying all around us, where guns were spraying right in front of us and people were getting hit and there were feet in front of us."
After shooters opened fire at the annual "Rye Day" party held by a well-respected area businessman in honor of his birthday, pandemonium ensued as hundreds fled for their lives.
Jones, a 32-year-old father of one child who most of the day ran a voter registration booth at the gathering, detailed the moments when the shooting occurred.
Jones recalled his friend screaming at him to lay down. Jones knew that his family was also at the scene and if he was scared, they must have been even more scared. But Jones said that every time he tried to get up to run to his family, bullets would fly.
"I seen a kid lying down unresponsive in front of me and there was nothing that I could do besides just lay there with him and wait for help and run for help. There was nothing that I could do," Jones explained. "That hurt me beyond belief."
Jones said he was "so shook up" that he couldn't sleep Saturday night.
"I seen people from my city. I seen kids. I seen women. I say kids because I am 32. A 17-year-old boy to me, he is a kid," Jone added.
Click here to read more.
SOURCE: Christian Post, Samuel Smith