The most fervent of Donald Trump's supporters view him as a messianic-type figure who will save Judeo-Christian civilization. Many of Trump's detractors, ranging from pensive concern to outright hatred, see him as demonic, a "spiritual danger."
Thus, Professor Ron Sider, with twenty-nine other evangelical scholars, has produced a book, The Spiritual Danger of Donald Trump: 30 Evangelical Christians on Justice, Truth, and Moral Integrity.
Trump is a man of extremes and inspires or incites extreme responses and reactions.
Sider, in his Introduction, writes: "We are evangelical Christians, pleading with other Christians, especially evangelicals, to allow biblical principles to shape all our political activity."
Sider and his colleagues have undertaken a risky business since their book could be dismissed as a gaggle of academics instructing us deplorables about how to vote for president. That would be unfortunate because there are important concerns here that deserve a wide reading.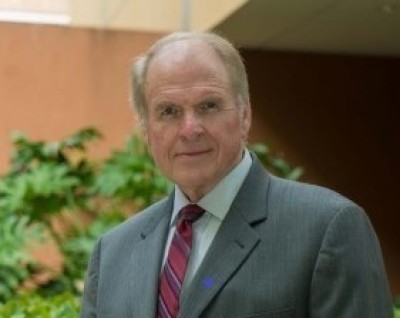 I do not intend here a rebuttal. I summed up my own concerns in my newest book, Two Men From Babylon: Nebuchadnezzar, Trump, and the Lord of History. There I wrote that I wished Trump would:
set a better example of personal morality
be less adolescent
be careful about setting precedent with respect to emergency powers
not encourage a civil religion
distinguish between authoritarianism, raw power, and true authority
not stifle freedom of the press midst his efforts to point out fake news
not fall into the trap of overwrought nationalism
I wish Trump would abandon ad hominem attacks and focus on his policies, many of which have been major successes.
Trump is a coarse man. According to Romans 1 there comes a point in humanity's rebellion against God's holy character when the Lord removes His hand of guidance and protection and gives them over to what their actions prove they really want.
In my seven decades of life I have never known such cultural coarseness as now. In a society where small children know and use the F-word, tragically, it should be no surprise that the national leader is the embodiment of the culture.
Click here to read more.
SOURCE: Christian Post, Wallace B. Henley