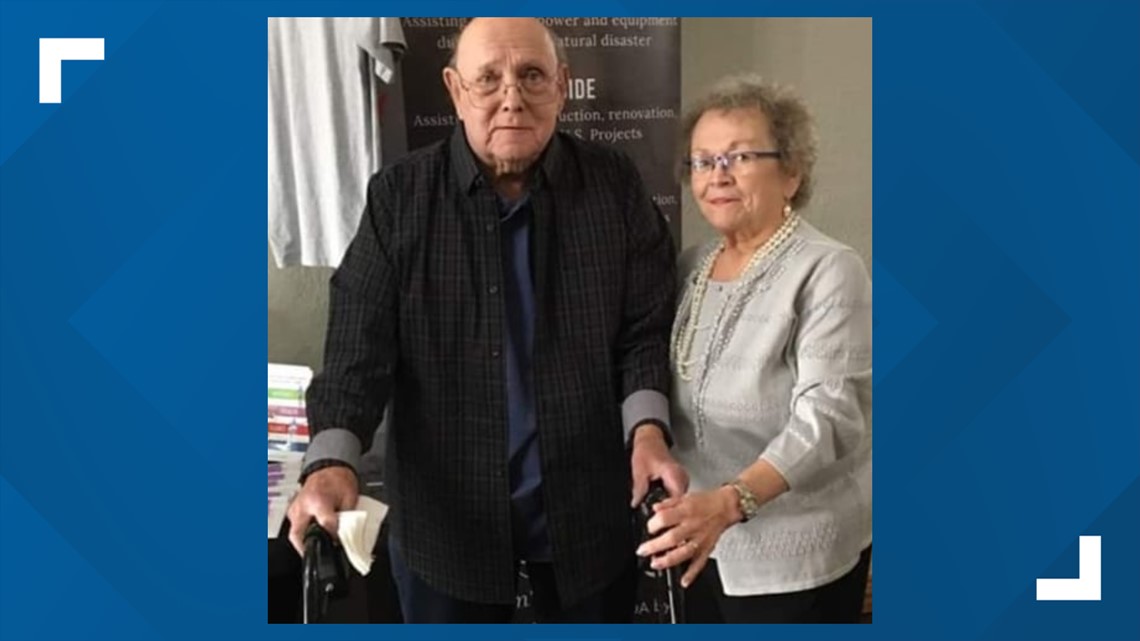 Tim Tarpley has one word to describe the nurses he saw in the halls of Texas Health Harris Methodist Hospital in Fort Worth.
"They're just these little angels with eyes. You don't even get to see their face," he said – referring to the layers of personal protective equipment the staff is wrapped up in while caring for COVID-19 patients, like his parents, Betty and Curtis Tapley.
Tim says his mother felt like she had a sinus infection, but after about 10 days, it hadn't improved.
She wondered if something was wrong with a tooth, so she made a dentist appointment.
"But she left for her dentist office two hours early, and that didn't make any sense because it was only a mile and a half away," Tim said. "But, on the way there she wrecked her car."
He got emotional thinking back on going to help her – she had trouble telling him where she was and what had happened.
"She'd hit a curb and destroyed her wheel," he said.  "But, she just wasn't really making sense."
The next day, the confusion was worse.
"She couldn't even check her blood sugar," he said. "That's something she'd done for more than 20 years. She couldn't figure out how to get the right strips and do the test."
He wondered if she had a concussion or maybe was suffering a stroke. He took her to Harris Hospital and was shocked when she tested positive for COVID-19.
She was 80. She had underlying health conditions. His father was weeks shy of 80. He had more serious underlying conditions. Tim began to worry.
"They both kind of knew if they got this – if it was brought into the house – that my dad would not be able to survive this," he said.
A couple of days after Betty was admitted to the hospital, Curtis began feeling weak. Tim took him to Harris in Fort Worth, and he eventually tested positive for COVID-19, too.
Click here to read more.
SOURCE: WFAA, Teresa Woodard