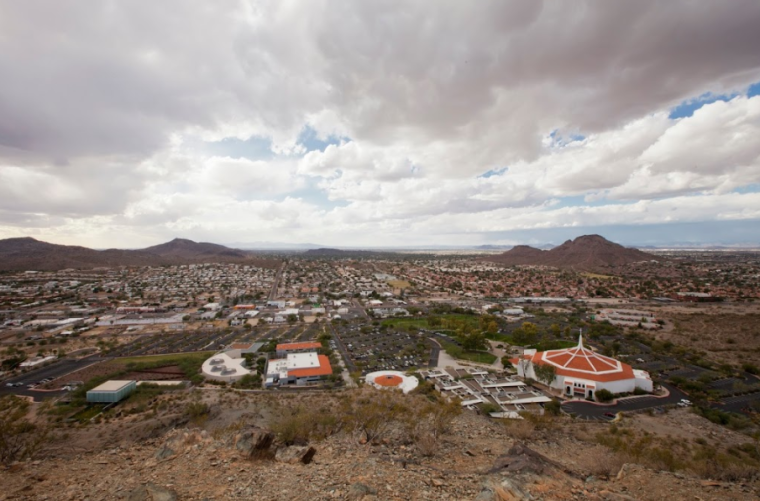 CleanAir EXP, the company behind a commercial air purification system that was touted as a COVID-19 killer by leaders of Dream City Church in Arizona where President Donald Trump held a packed rally on Tuesday, said their system does not kill the deadly virus.
"We understand there is recent confusion around the claims made by one of our customers around our laboratory testing. We're at the forefront of air and surface purification testing and technology — we tested with a third-party Certified Biosafety Laboratory on the best coronavirus surrogates available (Coronavirus 229E and Cystovirus Phi6) and found our patented technology leads to a 99.9% elimination of airborne coronavirus surrogates," said Tim Bender, CEO of CleanAir EXP, in a statement to The Christian Post.
"We do not, however, eliminate COVID-19 at this time. Our coronavirus surrogate testing results are significant for the future of clean air. We welcome the opportunity to collaborate with the CDC for additional laboratory testing and support the CDC's guidelines on hygiene habits to prevent the spread of COVID-19."
The controversy over the CleanAir EXP technology, which was developed by members of Dream City Church, erupted Sunday after Senior Pastor Luke Barnett and Chief Operations Officer Brendon Zastrow posted a video in which they claimed the air purification system kills 99.9 percent of the new coronavirus.
"We've installed Clean Air EXP," Zastrow said. "We have a local Arizona company. It was a technology developed by some members of our church. And we've installed these units. And it kills 99% of COVID within 10 minutes."
The technology, explained the church leaders, kills COVID-19 by "ionization."
The claim made by the church leaders came just two months after a Business Insider report in April suggested bipolar ionization could help control the spread of the new coronavirus.
Click here to read more.
SOURCE: Christian Post, Leonardo Blair