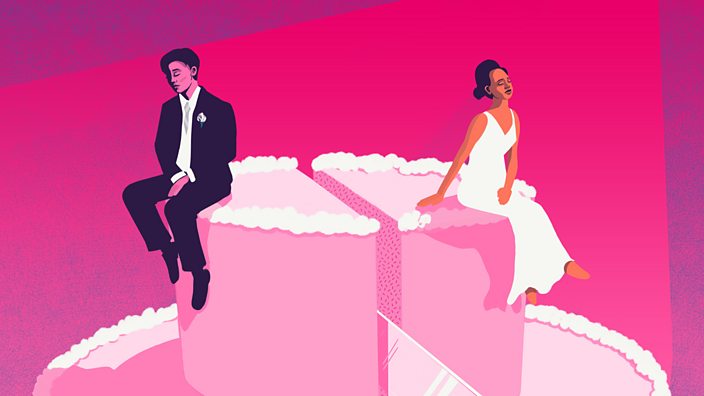 People who get divorced are more likely to die than heavy drinkers, people with money problems and those who never got married in the first place, a study has shown.
Scientists revealed the disparity after asking 13,611 American adults aged between 50 and 104 about their lives over the previous 16 years, between 1992 and 2008.
They then collected data on those that died between 2008 and 2014, either through national mortality records or interviews with relatives.
Participants were quizzed on 57 different socioeconomic factors including unemployment history, food bank use and life satisfaction, while medical and biological measures were excluded.
Perhaps unsurprisingly, the number one cause of an early death was found to be smoking, almost doubling the risk to individuals.
However, divorce came in second, ahead of alcohol abuse, financial difficulties and unemployment and even never having been married in the first place.
Previous studies have also shown that divorcees are more likely to suffer from heavy drinking and money problems – potentially exacerbating the problem.
The purpose of the study, published in Proceedings of the National Academy of Sciences, was to shed light on why increases in life expectancy have been anaemic in recent years.
In the UK, it rose for women by four months in 2019, to 83.6 years, and for men by three months, to 79.9 years. In the US it has been stagnant for three decades.
The study found 'little evidence' that death rates differed by gender, between white and non-white populations and those who did and did not attend high school.
Eli Puterman, assistant professor at the University of British Columbia who was involved in the study, said the results 'show that a lifespan approach is needed to really understand health and mortality'.
'For example, instead of just asking whether people are unemployed, we looked at their history of unemployment over 16 years.
Click here to read more.
SOURCE: Daily Mail, Luke Andrews