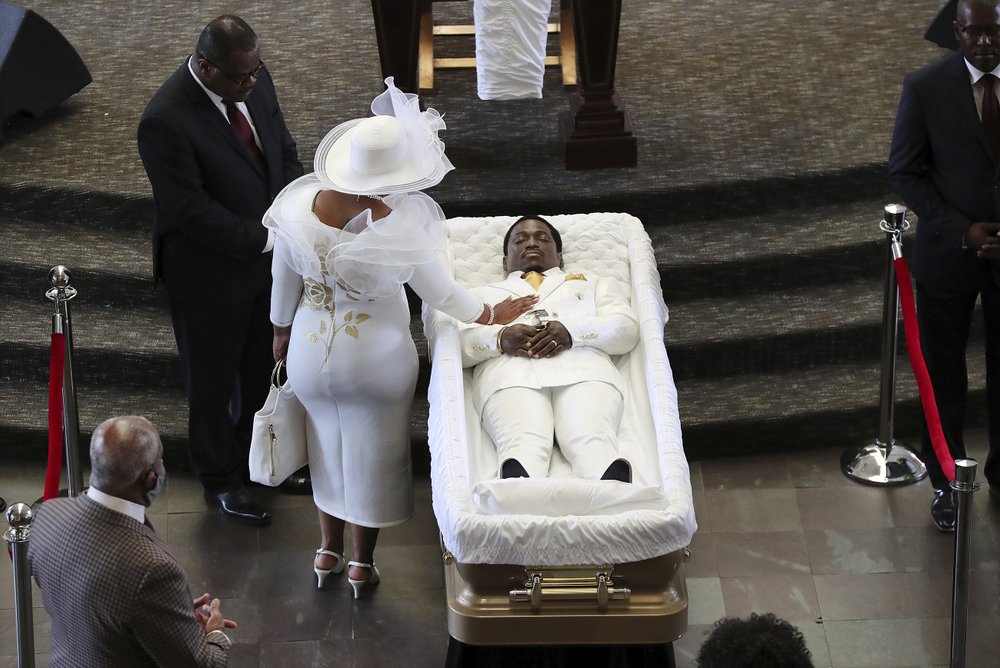 Hundreds of mourners lined up for hours to pay their respects to Rayshard Brooks, a Black man who was shot and killed by a white police officer, during a public viewing at Atlanta's historic Ebenezer Baptist Church on Monday.
Pallbearers carried Brooks' gold-colored coffin into the church, which was the Rev Martin Luther King Jr's congregation, about an hour before the viewing began at 3pm.
Minutes later Brooks' widow, Tomika Miller, arrived surrounded by loved ones who escorted her in as she appeared to wipe away a tear.
Emblazoned on Miller's customized white dress was a photo of her with Brooks. Inside the church, Brooks' body was put on display wearing a pristine white tuxedo with gold accents.
Miller was among the first to approach the casket, placing a hand on Brooks' chest as she gazed down at him.
Officer Garrett Rolfe fatally shot Brooks in the back after Brooks fired a Taser in his direction while running away after a struggle with officers outside a Wendy's fast food restaurant on June 12. Rolfe, 27, is white. Brooks, 27, was Black.
The shooting caught on video happened against the backdrop of nationwide unrest following the death of George Floyd after a white Minneapolis officer pressed his knee into his neck.
Demonstrations have called for a rethinking of policing and an examination of racism in the United States.
Brooks' body arrived at the viewing in a black hearse with a placard on the side bearing a photo of him and the words: 'KILLED in Atlanta, Georgia 2020.'
The casket was carried into the church by six pallbearers as crowds gathered outside looked on.
Latoia Spikes, who was the first in a line that started forming before noon, told Reuters she wanted to be in attendance to show respect for Brooks, who she believed was unfairly gunned down in his encounter with Atlanta police.
'It's important to me because this is history,' she said, while using a hand fan to fend off the heat on a hot summer day.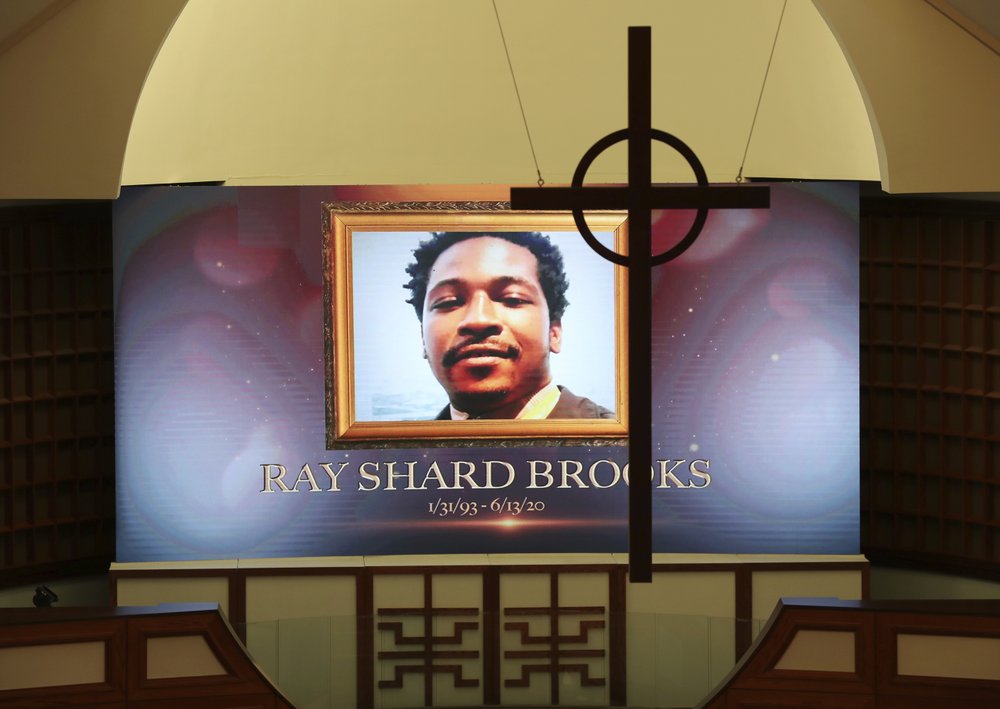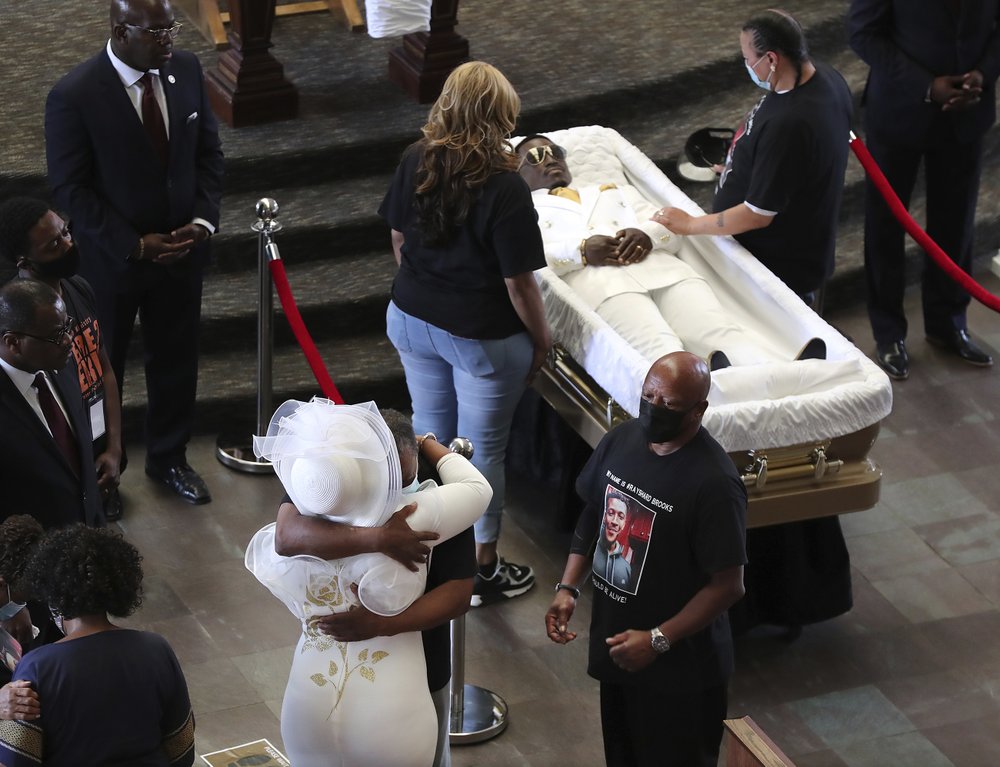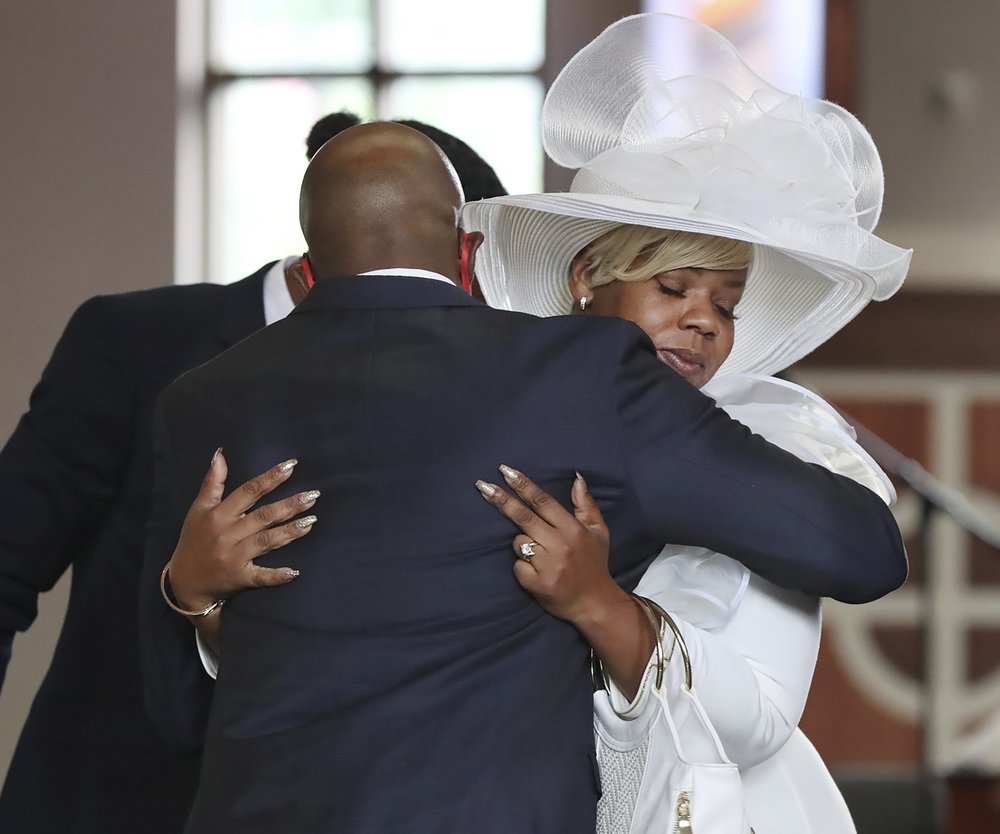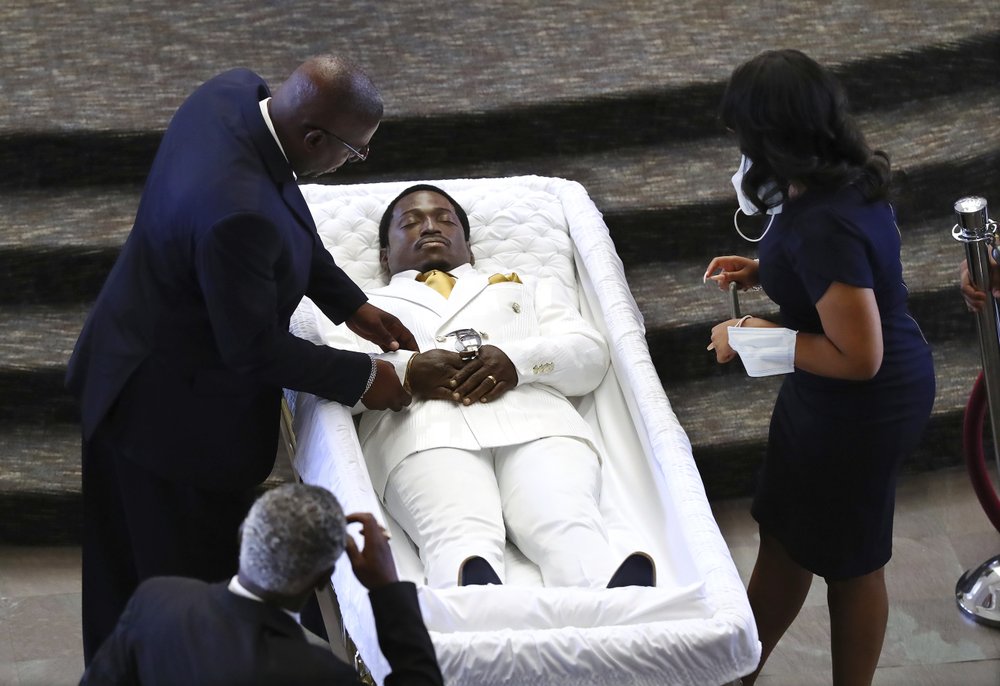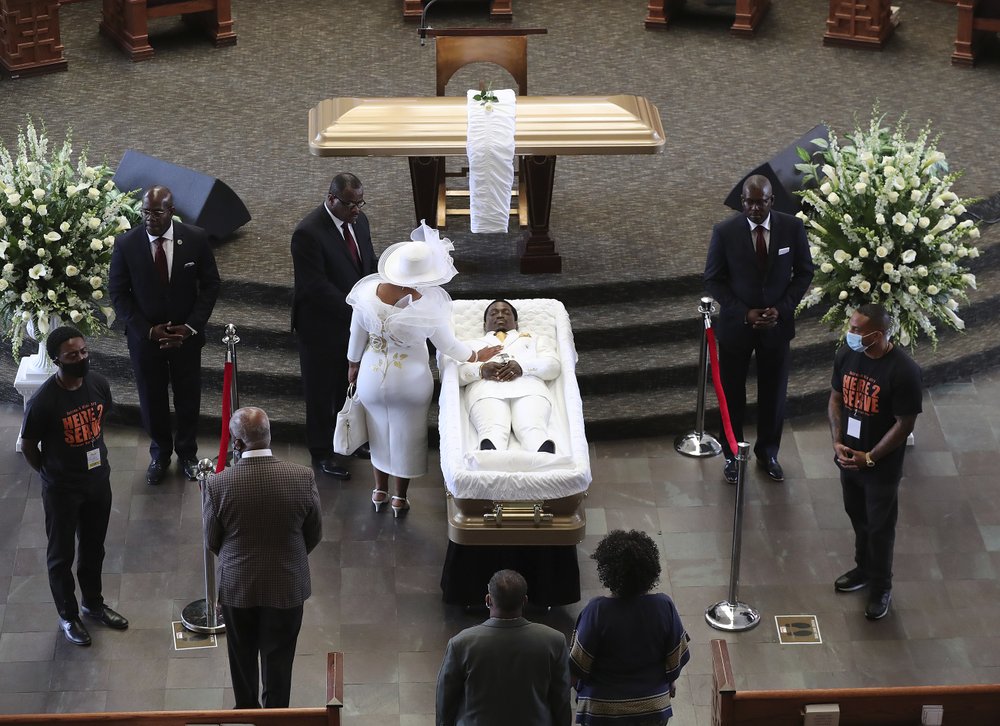 'I want to honor him and show respect for him and his family.'
A private funeral, paid for by filmmaker Tyler Perry, will be held for Brooks at Ebenezer on Tuesday.
Ebenezer's Senior Pastor Rev Raphael G Warnock said: 'Rayshard was not a member of our church but he, and his loved ones, are a part of our family.
'We seek to embrace them, comfort them and walk beside them in the days ahead.'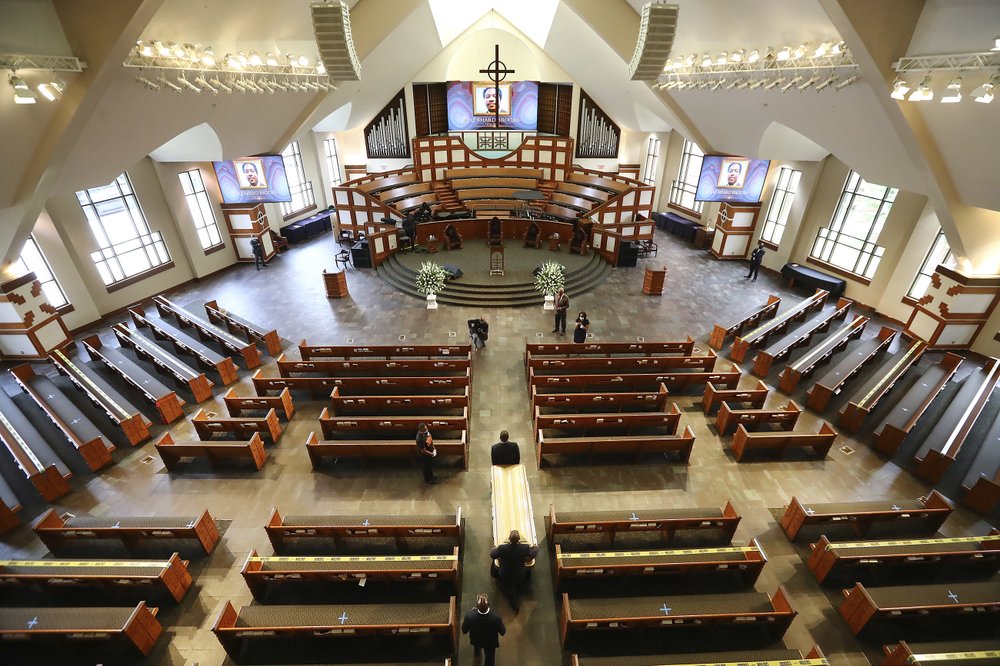 Click here to read more.
SOURCE: Daily Mail, Megan Sheets; The Associated Press