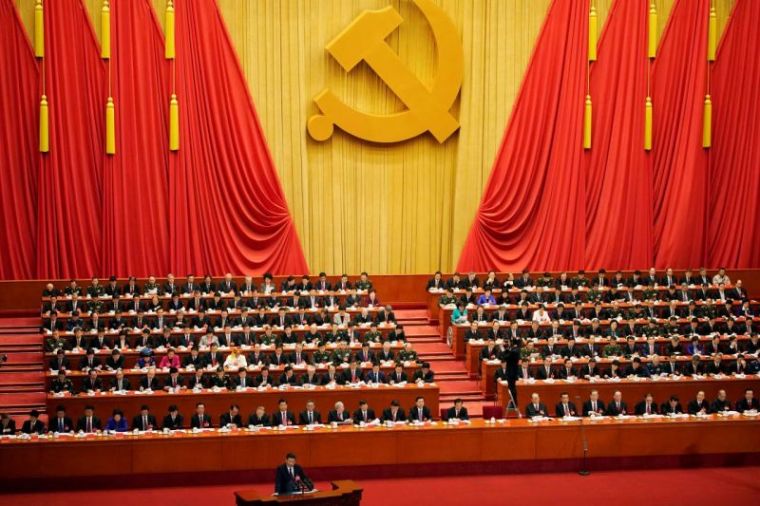 The U.S. Commission on International Religious Freedom has urged the Trump administration to immediately enforce sanctions against Chinese officials responsible for the detention and persecution of more than a million Uyghurs in the Xinjiang autonomous region in western China.
More than a million ethnic Turkish Muslims have been detained in camps in Xinjiang by China's communist government, as estimated by the U.N. and the Uyghur Human Rights Policy Act of 2020, which was passed by Congress nearly unanimously last month, and seeks to safeguard the rights of this religious minority group.
"For the past several years, China has been continuously arresting Uyghur people and placing them in 're-education camps,'" the U.S.-based China Aid said in a statement released Thursday. "Chinese authorities claimed these camps provide vocational training for Uyghur people. However, camp survivors reported being starved, tortured, forced to study pro-government propaganda, and made to do extensive labor with little to no pay."
The USCIRF said Thursday that it wants the president to immediately enforce sanctions listed in the bill that he signed into law on Wednesday.
"For 20 years, USCIRF has loudly sounded the alarm on the actions of the Chinese Communist Party to target millions of Uyghur and other Muslims," the panel said in a statement on Wednesday. "USCIRF has condemned the concentration camps where Uyghurs and other Muslims are being held as an unjustified mockery of international human rights standards, and along with the actions of the Chinese Communist Party against Uyghurs, as crimes against humanity and cultural genocide."
"USCIRF urges the Administration to enforce the Act and issue immediate and targeted sanctions against Chinese government officials responsible for the persecution of Uyghurs," it added.
"The administration must take meaningful action now to condemn China's crimes against humanity, modern slavery, and cultural genocide."
Click here to read more.
SOURCE: Christian Post, Anugrah Kumar