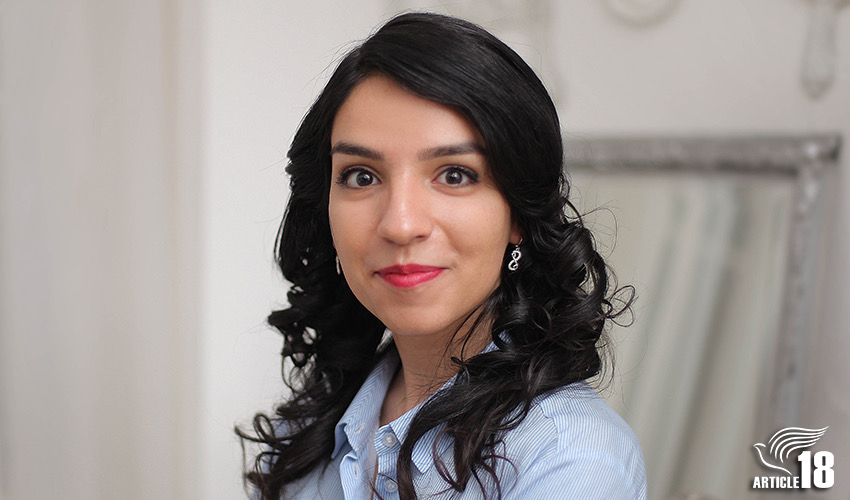 Iranian Christian convert and human rights activist Mary Mohammadi, who spent 46 days in a detention center and a prison for protesting against the government, says the Islamic country has detained 15 other Christians in overcrowded and unsanitary prisons.
In her first interview since being granted a temporary release from prison on Feb. 26, Mohammadi spoke to VOA Persian recently, saying her domestic contacts had informed her that at least 15 Christians were in detention in Iran's prisons as of June 11.
She said at least 20 other Iranian Christians had been released on bail while awaiting trial.
Mohammadi was arrested on Jan. 12 and later sentenced to three months in prison and torture for protesting the government's downing of a Ukrainian passenger plane earlier that month.
At the National Prayer Breakfast gathering in February in Washington, President Donald Trump had expressed concern about her detention. "Mary was seized and imprisoned in Iran because she converted to Christianity and shared the Gospel with others," Trump said.
In April, the 21-year-old took to social media to provide a case update for her followers. "After suffering many types of torture and 46 days in jail in the terrible conditions of Vozara detention and Qarchak [women's] Prison, I have been sentenced to 3 months and 1 day in prison and 10 lashes," Mohammadi wrote on Instagram.
Mohammadi also wrote that she had been sentenced because she had protested "against the slaughter of human beings" and because she had shown "sympathy for the families of those who perished on the Ukraine airline crash."
Click here to read more.
SOURCE: Christian Post, Anugrah Kumar