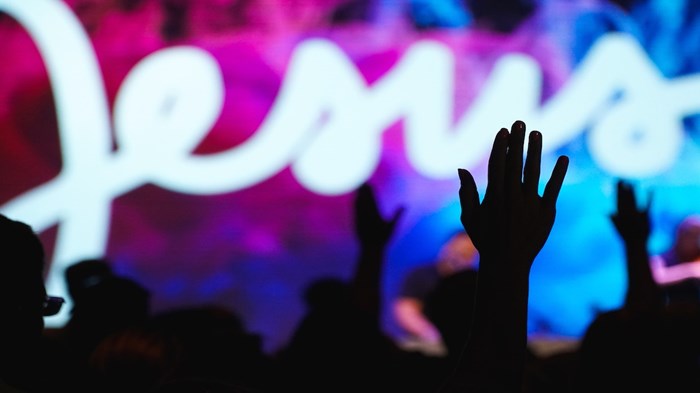 The present president of the Southern Baptist Convention, J.D. Greear, gave his annual SBC Presidential Address online (at his FB page) and focused on major topics, including race and racism. (On which I will not comment.) I have long watched Greear and I read his gospel book some years back and we engaged in a fair minded conversation, and I hope (if he has time) we can do the same again someday.
Greear's first topic was gospel and his commitment to Scripture. On gospel I want to make a few observations.
He speaks too about sexual abuse and the need for making the church a safer place. About diversity as well, and says 20% of SBC churches are non-white. Leadership doesn't reflect this so appointments will make diversity and persons of color a priority. "Black Lives Matter" is a "gospel issue" he says. Please don't respond, he says, with "all lives matter." Thank you J.D. Greear. He talked about baptism numbers… 50 years of decline… work with others to change the trajectory. Too much concern about the news cycle than evangelism. Gospel unity: rancor and divisiveness over secondary issues among some. Presidential election comes up and he appeals to Romans 14. I earlier stated that Greear said he'd vote for Trump but I misheard what he said when he was speaking in the first person. I correct that, and I apologize to him. He was appealing to unity of believers and difference in politics, and he did not specifically state his view. He finished with an exhortation about sending gospel agents into the world as missionaries.
Summary of J.D. Greear's opening comments on gospel
He says the "gospel above all" has been the focus of the SBC the last couple years and he acknowledges that some have diminished it by making it so common. He's referring no doubt to the use of "gospel" for whatever anyone thinks is most important. He's right about that as I've heard people say the gospel is justice or feminism, and I once heard a friend say the gospel is really the gospel when you believe in double predestination. He continues with Paul in 1 Cor 15 that the gospel is of "first importance." And then he summarizes Paul saying that his message was "Christ crucified" (and then cites Rom 4:25 that he died for our sins and was raised for our justification).
Which leads him to ask what the gospel was. He says alot can be said about kingship and the authority of Jesus and new creation and the radically new way of living, and at this point he's got my interest. (He's at least nodding in the direction of NT Wright, Matt Bates and me.) What he's saying is that kingship etc are important but not as key as what he wants to focus on.
Then he says this: "The key word … is substitution." At his church they teach a four word summary of the gospel: "Jesus in my place." [Notice how individualistic this is, notice too that this formula of his is nowhere found in the NT: it is "for our sins."] Greear's point is that he didn't die just "for" us but "instead" of us. He glosses that with double imputation: he took our sin so we could "put on his mantle of righteousness." (D.A. Carson, by the way, said there is no place in the NT that unambiguously teaches double imputation but it is implicit in places, and R.H. Gundry took issue with Carson at a famous Wheaton Theology Conference I attended.)
More from Greear: The "good news of the gospel" is that Jesus lived the life we were supposed to live and died our death (I summarize). Peter says this is the gospel that saves and to which we must respond by hearing and repenting and believing.
What God has taught the SB people is that "we must be a gospel-above-all people." The gospel contains the power of God. Heals the blind, saves the sinner, and renews the church. Without the gospel Bible stories are merely instructions of what we "ought to do without the power to do it." Everything in church ministry, Greear says, requires the power of the resurrection unleashed by the gospel, and this gospel has the ability to make all we do the power of God.
Caring the poor is an implication of the gospel but the "gospel is the message that sinners can be saved from the wrath of God by faith in Christ Jesus." He points to Luther about humans being prone to self-sufficiency and therefore our lives must be continual repentance (southern accent on "repenunce", love it). He is sitting at table with Luther's works flanked behind him.
One phrase emerges – he now plays with the SBC and it's annual convention and the Jerusalem Council – from the "Baptist" or "business meeting" in Jerusalem and the Committee on Resolutions said "We should not make it difficult for the gentiles who are turning to God" (Acts 15:19). This must shape the whole of the SBC and its churches. I'll say this: I'm not sure his reduction to substitution makes it difficult, I don't know that. Many respond to that.
But I am sure that there is more to the gospel than what Greear says it is. His gospel, as I have said of others' presentations of the gospel, is inadequate when compared to the Bible's own presentation of the gospel.
Click here to read more.
Source: Christianity Today