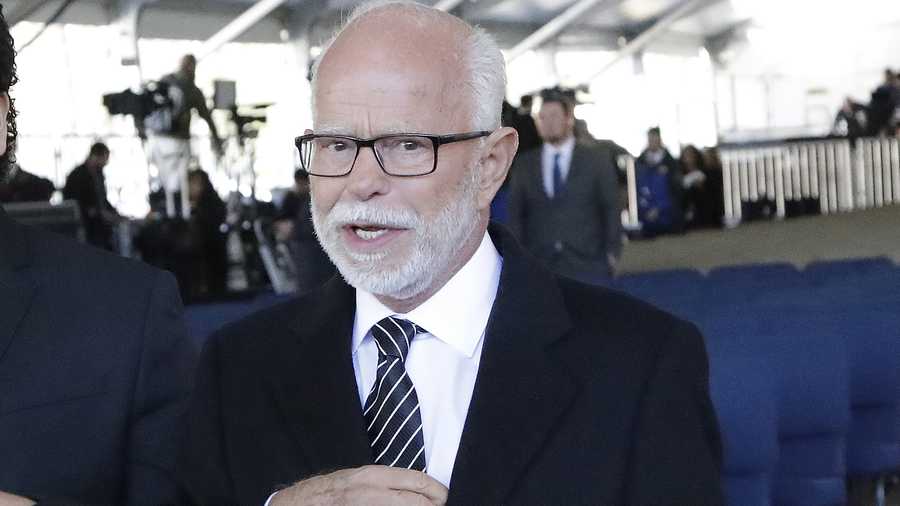 Evangelist Jim Bakker has been sued by Arkansas' attorney general, Republican Leslie Rutledge, for allegedly making a false promise that a product featured on his show could cure coronavirus. Bakker has denied these claims. Though Bakker's show is filmed in Branson, Missouri—where he has also been sued—Arkansas is involved, according to Rutledge, because 385 Arkansans bought more than $60,000 in colloidal silver product from Bakker.
Rutledge's lawsuit comes only eight days after Bakker sued Rutledge, the city of Los Angeles and two other California counties after lawyers demanded records of his supporters' information. Bakker said such demands violated his First Amendment rights and his religious freedoms. (Rutledge has denied this, saying the lawsuit is about consumer fraud, not freedom of religion.)
Jay Nixon, attorney for Bakker and Morningside Church, emailed a statement in response to Rutledge's lawsuit Wednesday morning.
"The Arkansas attorney general's lawsuit is obviously in direct response to our prior suit seeking to protect the names, addresses and contribution histories of church members," Nixon wrote. "Through our lawsuit filed last week in federal court, we took necessary steps to protect our clients' constitutional rights, and the rights of its congregation. Attorney General Rutledge's filing today confirms that our action to prevent this type of retaliation was warranted. The Constitution, federal statutes, and prior cases clearly provide protection from this intrusion. It is important to note that Pastor Bakker never said Silver Solution prevented or cured COVID-19. Silver Solution and similar supplements are also commonly sold at Walmart, GNC, CVS and on Amazon, without legal action from the Arkansas attorney general."
Click here to read more.
SOURCE: Charisma News