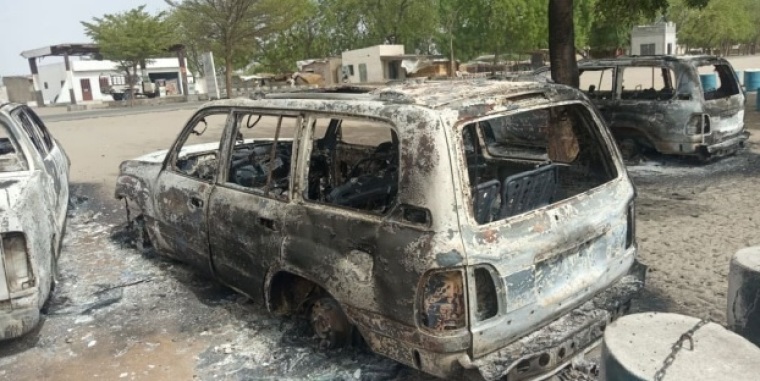 At least 20 soldiers and 40 civilians, including a 4-year-old girl, were killed in two attacks claimed by a Boko Haram faction last Saturday as the trend of extremist violence in northeast Nigeria continues.
On Sunday, United Nations Humanitarian Coordinator in Nigeria Edward Kallon condemned attacks in the Monguno and Nganzai local government areas in Borno state in which many civilians were killed and a humanitarian aid facility was damaged by "non-state armed groups."
"I am deeply saddened by the news that many civilians, including an innocent child, lost their lives in these horrific attacks," Kallon said in a statement. "My deepest condolences go to their families. Those who were injured are also in my thoughts and I wish them a speedy recovery."
Two residents and an unnamed Civilian Joint Tasks Force fighter told Reuters that militants entered Nganzai around the same time on Saturday morning in pickup trucks and motorcycles before killing over 40 residents.
Meanwhile, two unnamed humanitarian workers and three residents of the area told the news agency that militants armed with heavy weaponry arrived in the nearby town of Monguno at around 11 a.m., when they overran government forces.
The militants are said to have killed at least 20 soldiers while some civilians were injured in the crossfire between the militants and soldiers.
In addition to the deceased, the U.N. reports that at least 37 other people were injured in the two attacks.
"They fired rocket-propelled grenades indiscriminately which fell on homes, killing three people and injuring many others," Monguno resident Kulo Gana told AFP. "I saw the bodies of the two soldiers and the militia member on the streets after the fighting."
According to the sources who spoke with Reuters, the militants are said to have set a local police station and a U.N. humanitarian office on fire in Monguno. Additionally, the sources said that militants distributed letters to residents in the Hausa language telling them not to work with military, white Christian westerners or "non-believers."
The U.N. stated the humanitarian facility "only sustained light damage" as initial reports indicated that the building was targeted.
Click here to read more.
SOURCE: Christian Post, Samuel Smith