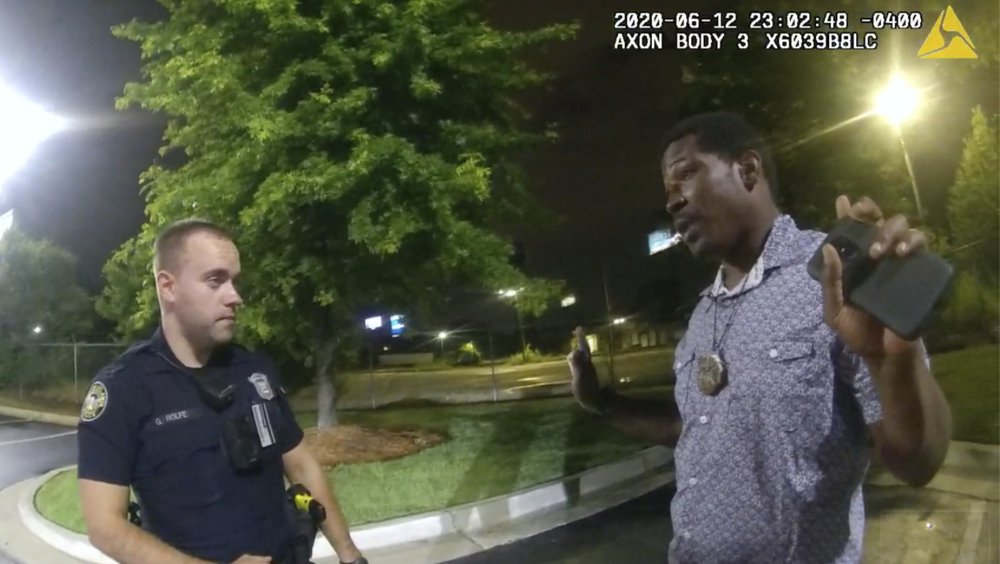 One minute, Rayshard Brooks was chatting cooperatively with Atlanta police, saying he'd had a couple of drinks to celebrate his daughter's birthday and agreeing to a breath test. The next, they were wrestling on the ground and grappling over a Taser before Brooks took the weapon and ran.
Seconds later, three gunshots sounded and Brooks fell mortally wounded.
Atlanta police video released Sunday showing a seemingly routine sobriety check outside a Wendy's restaurant that quickly spun out of control, ending in gunfire. The killing of the 27-year-old black man in an encounter with two white officers late Friday rekindled fiery protests in Atlanta and prompted the police chief's resignation.
Police said Sunday the department terminated Officer Garrett Rolfe, who fired the fatal shots, and officer Devin Brosnan was placed on administrative duty. Rolfe had worked for the department since October 2013, and Brosnan since September 2018.
Meanwhile, authorities announced a $10,000 reward for information finding those responsible for setting fire to the Wendy's restaurant at the shooting scene. Flames gutted the restaurant late Saturday after demonstrations grew turbulent. The protests prompted 36 arrests.
Source: Associated Press – RUSS BYNUM and BRYNN ANDERSON