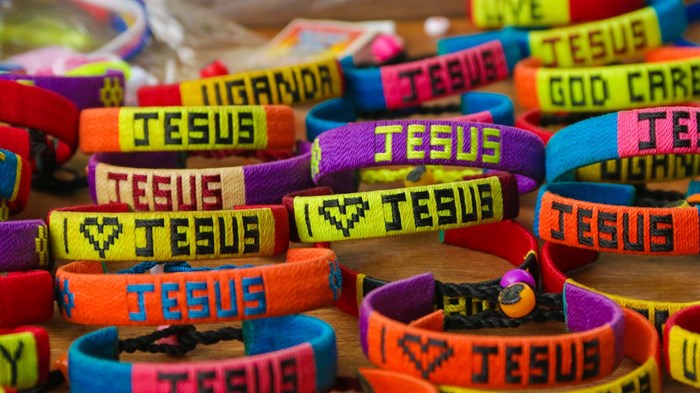 Whenever my husband and I have a conflict, (which has been more often during the COVID-19 pandemic), he cannot allow the day to end until we resolve it. He is a peacemaker. He is driven by his need for peace. He is really good at restoring peace after a conflict. He is also good at facilitating peace between two opposites. He even keeps peace in his sock drawer, with every item neatly fitting within its proper place! He likes everything in life to have its rightful and organized place.
My husband's desire for peace is not entirely unlike the peace that we are seeking in our world today. Don't we also desire peace? Peace for the grieving families of Breonna Taylor, Ahmaud Arbery and George Floyd. Peace within the African American community. Peace in our churches. Peace in our cities. Peace in our world.
The Bible has a lot to say about peace. The word for peace in the Old Testament is the Hebrew word "shalom." And this word means more than just the absence of conflict. Shalom means that something is complete and lacks nothing. Like in Job 5:24 (CEB) "You will know that your tent is secure. You will examine your home and miss nothing." As a verb, it means to restore to wholeness. Like when Solomon completed the temple, he brought "shalom" to it. (1 Kings 9:25). When Isaiah looked forward to the coming Messiah, he was looking for the Prince of Shalom (Isaiah 9:5-6). This Prince of Peace brought more than just conflict resolution. Jesus came to complete and fulfill the promise of God. He came to fit broken pieces and people together. He came to restore the brokenness that sin caused. He came to find what had been lost and stolen. Paul will say many times and in many ways that He (Jesus) himself is our peace.
Jesus, the Prince of Peace, brings peace within us and he brings peace between us.
Notice how Paul talks about Jesus in Colossians 1:15-20.
But first, a little context. In Colossians 1:15-20 we find what many scholars call "the Christ Hymn." Paul is writing from jail from Rome around 30 years after Jesus had died. Many believe that the "Christ Hymn" is an early pre-Christian song that the people may have been familiar with. (Sacred Pagina, Colossians/Ephesians). The hymn is the foundation of the letter and contains many of the themes that Paul draws on throughout the letter.
The Son is the image of the invisible God,
the one who is first over all creation,
Because all things were created by him:
both in the heavens and on the earth,
the things that are visible and the things that are invisible.
Whether they are thrones or powers,
or rulers or authorities,
all things were created through him and for him.
He existed before all things,
and all things are held together in him.
He is the head of the body, the church,
who is the beginning,
the one who is firstborn from among the dead
so that he might occupy the first place in everything.
Because all the fullness of God was pleased to live in him,
and he reconciled all things to himself through him—
whether things on earth or in the heavens.
He brought peace through the blood of his cross. (Colossians 1:15-20 CEB)
The word most often used for "peace" in the New Testament is "Eirene," as it is here. Through his blood, Jesus birthed a new community. He re-created creation, he re-formed a people, the Church where He sits as the Head. And the unique culture of this people is to be a culture of peace.
Click here to read more.
Source: Christianity Today