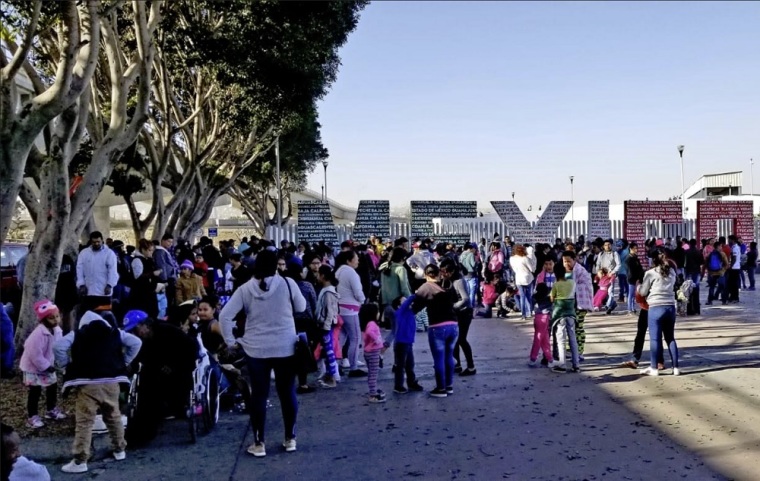 The Trump administration on Wednesday announced proposed policy changes that it says would increase the efficiency of the asylum system and make it easier for judges to toss out "frivolous" claims to focus on authentic claims of persecution.
The Department of Homeland Security and the Department of Justice introduced a 161-page draft rule that they plan to publish in the Federal Register next week, starting a 30-day public comment period.
Some critics, however, contend that the proposed policies would change the definitions of terminology and could make it more difficult for some — especially those facing gang violence and gender-based violence in Central America — to qualify to seek asylum in the U.S.
The new proposal seeks to "expand and clarify what circumstances would require an immigration judge" to "find an asylum application to be knowingly frivolous." The proposal comes as the Trump administration has held the position that some migrants are taking advantage of the U.S. asylum system.
"Accordingly, the Departments propose to amend the definition of 'frivolous' to ensure that manifestly unfounded or otherwise abusive claims are rooted out and to ensure that meritorious claims are adjudicated more efficiently so that deserving applicants receive benefits in a timely fashion," the rule reads.
The draft states that "frivolousness" encompasses claims that are "without substance or merit."
The draft contends that since migrants receive notice of consequence of filing frivolous applications, an immigration judge would not need to "provide an additional opportunity to an alien to account for issues of frivolousness with the claim before determining that the application is frivolous, as long as the required notice was provided."
The draft states that the only procedural requirement for finding a frivolous asylum application is that the "Attorney General determines that an alien has knowingly made a frivolous application for asylum and the alien has received the notice under paragraph (4)(A) [the consequence of filing frivolous applications]."
"[T]he alien shall be permanently ineligible for any benefits under this chapter," the draft explains.
Immigration advocates who oppose the draft rule argue that it would make it more difficult for foreigners to seek asylum in the U.S. if they are fleeing from gender-based violence, gangs or other less severe forms of persecution.
Click here to read more.
SOURCE: Christian Post, Samuel Smith