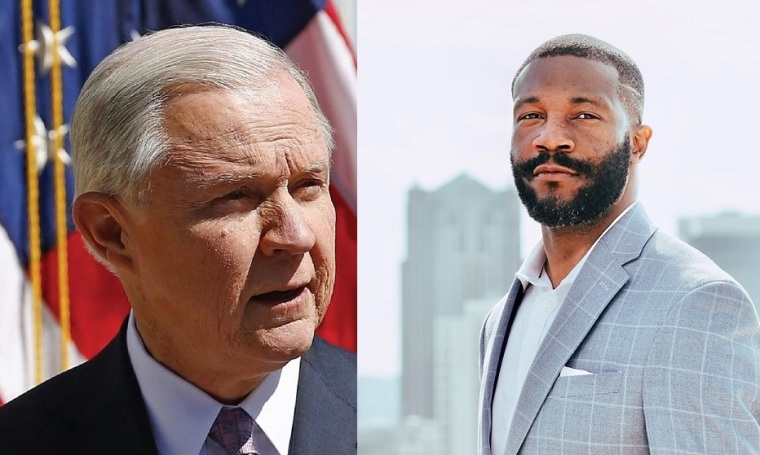 Former U.S. Attorney Jeff Sessions, who is campaigning to return to his seat in the U.S. Senate, slammed decisions by the Birmingham Board of Education and the Birmingham Housing Authority to cut ties with the Church of the Highlands over social media likes made by Pastor Chris Hodges as an attack on free speech and religious freedom.
He also urged Birmingham Mayor Randall Woodfin to step in to reverse the decisions.
"The actions taken by the Housing Authority of the Birmingham District and the Birmingham Board of Education against the Church of the Highlands represent an attack on both religious liberty and freedom of speech. This cannot happen in America, and certainly should never happen in Alabama," Sessions wrote in an extended statement on his campaign's Facebook page Wednesday.
"The Housing Authority is an extension of the Mayor, and it is Mayor Woodfin's responsibility to call for a reversal of the Authority's outrageous action, and this he must do now. The members of the Board of Education should likewise immediately reverse their blatantly anti-religious decision to terminate lease agreements with the Church of the Highlands," Sessions said.
English teacher Jasmine Faith Clisby sparked the controversy in recent days after she complained in an earlier report that Hodges followed and liked several social media posts of Turning Point USA leader Charlie Kirk in the wake of national protests over the killing of 46-year-old African American George Floyd by Minneapolis Police Department officers on Memorial Day.
One of the posts reportedly shows two photos — one featuring President Donald Trump standing next to Muhammad Ali and Rosa Parks with the caption "The racist Donald Trump in the 1980s," and the other featuring Democratic Virginia Gov. Ralph Northam with two men wearing blackface and a KKK costume with the caption "Progressive Leftist Ralph Northam in the 1980s."
Hodges has since apologized to his predominantly white but racially diverse congregation over the situation, clarifying that "that is not what I believe," but the agencies moved to cut ties with the megachurch this week.
Click here to read more.
SOURCE: Christian Post, Leonardo Blair