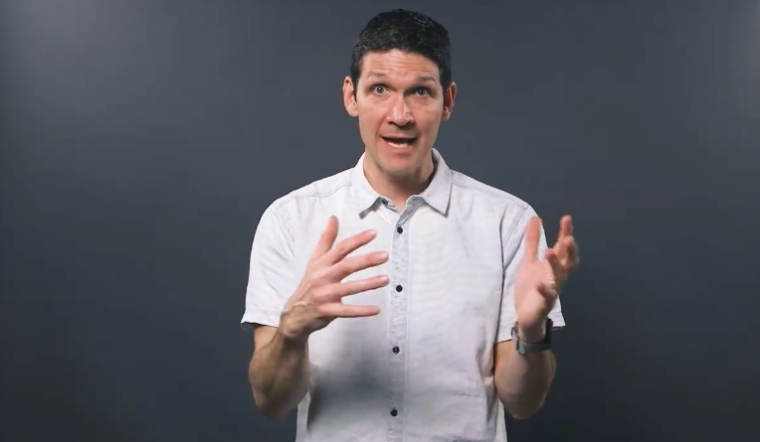 Texas megachurch Pastor Matt Chandler had harsh words for the American Church on Sunday, saying that since the civil rights movement of the 1960s, the Church has, for the most part, "refused to participate" on issues of race.
Chandler, pastor of the multicampus Village Church in Flower Mound, got heated when he took time from his sermon on Ephesians 1:15-23 to address the racial issues facing the U.S.
His sermon comes as the death of George Floyd in Minneapolis police custody has sparked weeks of nationwide protests and riots, and increased attention on racial inequalities.
The 45-year-old pastor said the second chapter of Apostle Paul's letter to the Ephesians is "all about reconciliation between Jew and Gentile and God doing something through Jesus Christ that takes two and makes them one."
"This will preach to this moment," he said. "Our inheritance and what we are being robbed of as believers in Jesus Christ right now in this moment is the unity of spirit between all ethnicities born of the Gospel of Jesus Christ. That is what this passage [Ephesians 1:18] says: That our inheritance in the saints is that men and women from every tribe tongue and nation on Earth are part of our family."
Chandler told the audience that if they study the civil rights movement of the 1960s led by Martin Luther King Jr., they'll find that a "pattern emerges."
"They would meet. They would pray. They would worship. They would kind of go over the rules of protest. And then, they would march," Chandler, who often speaks out about racial injustice, said. "This was a rhythm that was established by King so that it was rooted in the Church, that the Church let out in a very real way on the civil rights movement in the '60s."
"And now one of the things that has happened is the Church, by and large, has refused to participate, which means that we have turned over — God help us — we have turned over what is our inheritance to dark ideologies," Chandler continued.
Chandler criticized churches and pastors who don't want to "get involved" when it comes to issues of race but would rather "preach the Gospel to that." He said he finds such responses, "hypocritical."
"You don't just preach the Gospel on sex trafficking. You don't just preach the Gospel on the issue of life and abortion. No, you act," he said as he got riled up. "It's like this brain-broke disjoint that's got us acting absurd and then critiquing this movement as being evil and dark when we have given up our inheritance!"
Click here to read more.
SOURCE: Christian Post, Samuel Smith