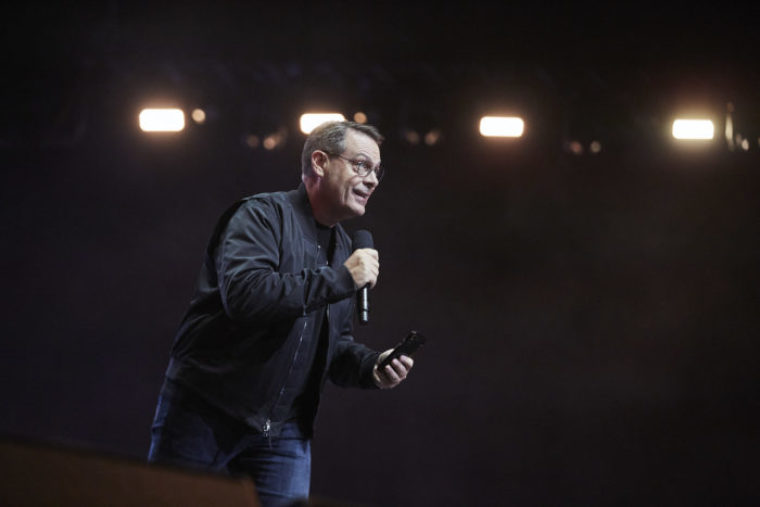 The Housing Authority of the Birmingham District and the Birmingham Board of Education cut ties with Church of the Highlands due to controversy surrounding Chris Hodges, the church's founder and pastor, liking social media posts that have been criticized as racially insensitive.
"Due to a recent social media controversy involving Church of the Highlands' pastor Chris Hodges, HABD Board of Commissioners voted Monday during a special called meeting to end HABD's partnership with the church," the affordable housing provider said in a statement Monday.
The decision affects a Memorandum of Understanding that has existed since October 2017 between HABD and Church of the Highlands which provided resident outreach programs and social services at its Campus of Hope, located in the Marks Village Public Housing community.
The Birmingham Board of Education also voted Tuesday night to end its leases with Church of the Highlands, which paid an average of $12,000 a month each to rent Parker High School and Woodlawn High School for Sunday worship services, AL.com reported. The megachurch has over 20 locations throughout Alabama for services.
English teacher Jasmine Faith Clisby complained in an earlier report that Hodges followed and liked several social media posts of Turning Point USA leader Charlie Kirk in the wake of national protests over the killing of 46-year-old African American George Floyd by Minneapolis Police Department officers on Memorial Day.
One of the posts reportedly shows two photos — one featuring President Donald Trump standing next to Muhammad Ali and Rosa Parks with the caption "The racist Donald Trump in the 1980s," and the other featuring Democratic Virginia Gov. Ralph Northam with two men wearing blackface and a KKK costume with the caption "Progressive Leftist Ralph Northam in the 1980s."
Hodges has since apologized to his predominantly white but racially diverse congregation.
Click here to read more.
SOURCE: Christian Post, Leonardo Blair