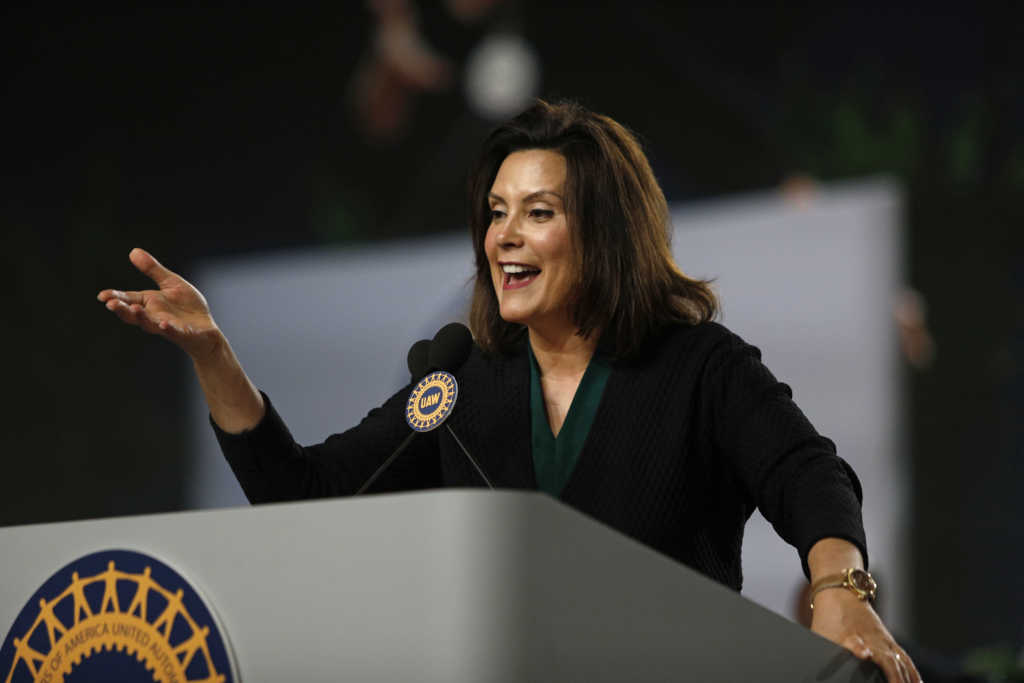 Just a handful of weeks ago, the governor of Michigan unilaterally stripped a 77-year-old barber of his business license because it was dangerous for him to reopen amid the coronavirus pandemic. But now, with little social distancing, Gretchen Whitmer, a Democrat, is marching alongside hundreds of protesters as they take to the streets following the death of George Floyd, a 46-year-old black man killed at the knee of a white, former police officer.
Whitmer, on Thursday, skirted her own the requirements, the rules that shuttered Karl Manke's barbershop. The damage done by those restrictions, he said, is "the worst depression I've lived under."
According to a report from The Detroit News, Whitmer has, for her very clear hypocrisy, faced unreserved criticism.
"Social distancing is critical to stop the spread of COVID-19 — unless you have a great photo op," said state Rep. Lynn Afenoudlis (R).