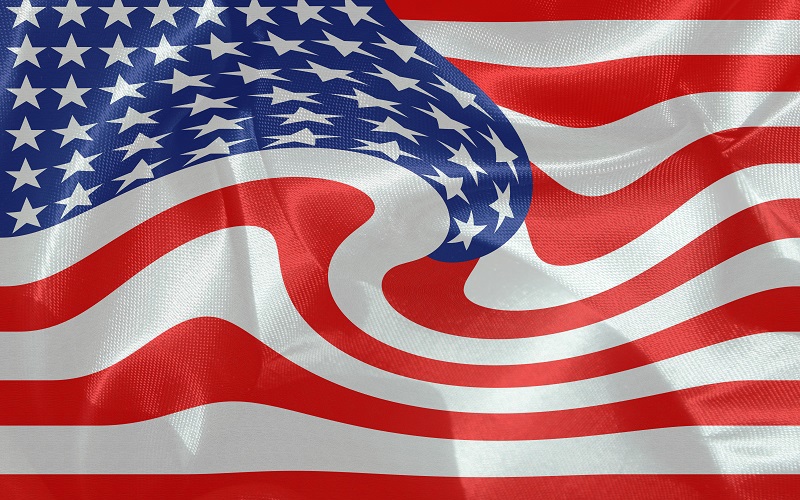 Do you feel like America is spinning out of control? That chaos and disorder seem to be the new order of the day? That you have no idea what tomorrow might bring? That those in leadership of our nation, from the president to law enforcement and from medical specialists to local mayors, are in over their heads? If so, you are not alone. A new poll indicates that, "80 percent of voters say things are out of control in the U.S."
As reported by Mark Murray on NBC News, "Eight out of 10 voters believe that things are out of control in the United States, with majorities still concerned about the spread of the coronavirus, pessimistic about the economy's returning to normal before next year and down on President Donald Trump's ability to unite the nation."
To quote Murray's article again, "'Out of control — that's America in 2020,' said Democratic pollster Jeff Horwitt of Hart Research Associates, who helped conduct the survey with Republican pollster Bill McInturff and his GOP colleagues at Public Opinion Strategies."
It's true that the poll was conducted from May 28-June 2, so, before last "Friday's surprising jobs report, which found the unemployment rate declining to 13.3 percent and the economy adding 2.5 million jobs in May."
But I seriously doubt that one positive economic report put a major dent in the overall feeling of uncertainty and chaos which has gripped the country.
Think about it for a moment. Do you have much confidence in what medical experts are telling us? Do you feel sure that they know what is best? It seems like not even hindsight is 20-20 these days.
How about the shutdown? Was it justified? An overreaction? Or were there more sinister plans behind it?
Click here to read more.
SOURCE: Christian Post, Michael Brown