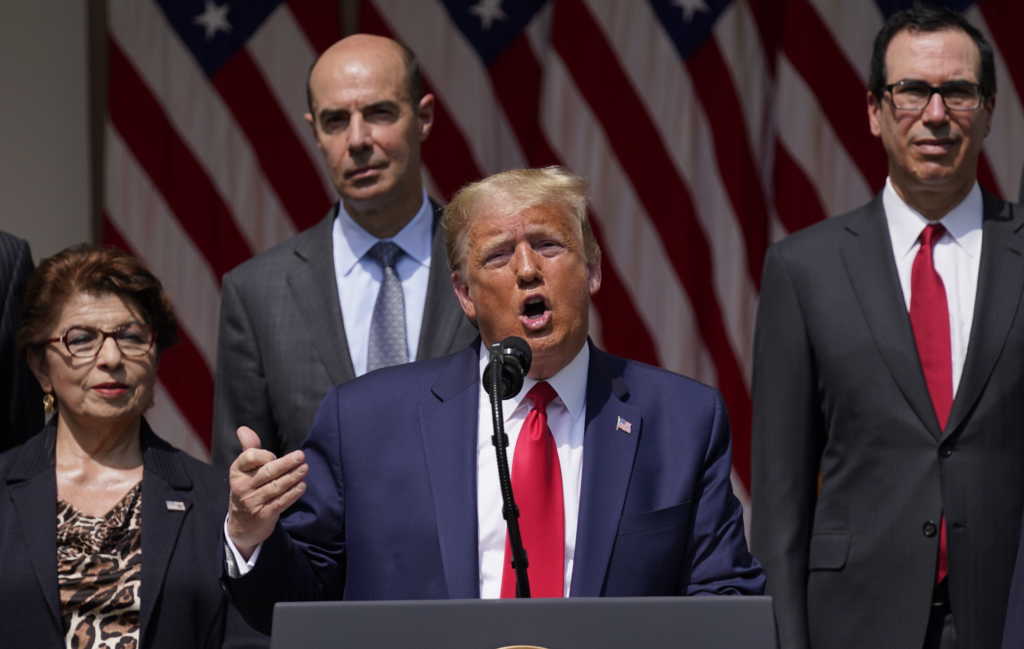 It's no wonder so few Americans trust the media. Myriad news outlets and pool reporters jumped at the opportunity Friday morning to awfully misconstrue comments President Donald Trump made in the Rose Garden about the late George Floyd, a black man who was killed last week by disgraced former Minneapolis police officer Derek Chauvin, who is white.
During a press conference largely focused on the improving jobs report, the president changed the subject at one point to talk about Mr. Floyd as well as the protests breaking out all across the country as politicians on both sides of the aisle call for reforms amid cries of racial injustice.
Seemingly beginning with a tweet from CNN reporter Kaitlin Collins, journalists posted misleading tweets and articles, suggesting Trump said Mr. Floyd is "looking down from heaven" in appreciation of the May jobs report, calling it "a great day for him."
That characterization, though, is blatantly misleading.
So what did Trump really say?
Here's a transcript of the president's comments:
Equal justice under the law must mean every American receives equal treatment in every encounter with law enforcement regardless of race, color, gender or creed. They have to receive fair treatment from law enforcement. They have to receive it!

We all saw what happened last week. We can't let that happen. Hopefully George is looking down right now and saying, 'This is a great thing that's happening for our country.' This is a great day for him. It's a great day for everybody. This is a great day for everybody. This a great, great day in terms of equality.

It's really what our Constitution requires and it's what our government is all about.
Click here to read more.
Source: Faithwire