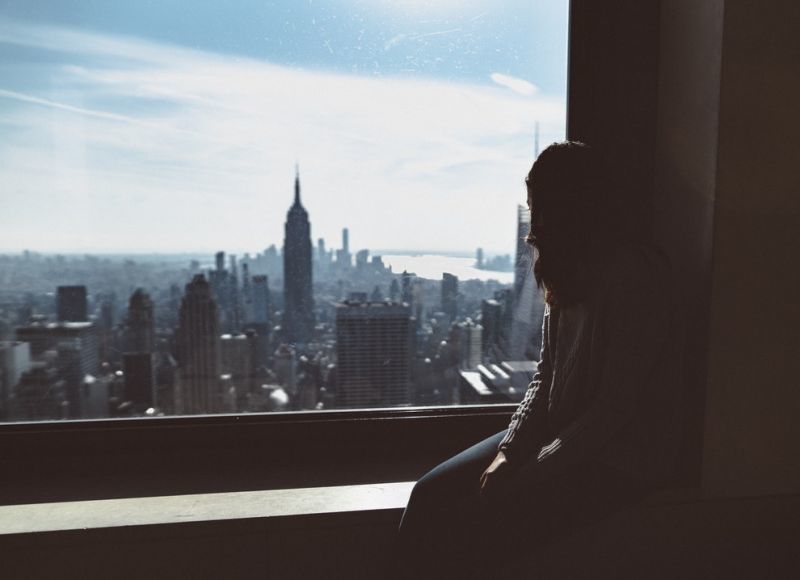 From the start of the COVID-19 pandemic, experts warned of its impact on people with mental illnesses. For those with mood disorders, the pandemic packed a "one-two" punch: the depression and anxiety caused by the fear of contracting the coronavirus itself, and the depression and anxiety accelerated by measures taken to combat the spread of the coronavirus. Even the wide use of the term "social distancing" instead of the more accurate "physical distancing" communicated isolation and the loneliness.
Add to all that canceled appointments with psychiatrists and therapists, and we should expect a steep decline in mental health. Which is exactly what happened.
A recent Census Bureau survey of 42,000 adults found that "24% of [the respondents] showed clinical signs of severe depression, and 30% showed signs of anxiety." According to the study, "The rate of anxiety and depression were highest among young adults, women, and the poor." To put these numbers in better context, half of American adults said that they had felt depressed during the pandemic, while only a quarter reported similar feelings in a survey done six years ago.
Things could even be worse than this survey, which was conducted between May 7th and May 12th, suggests. After all, three more weeks of social isolation and disruption could not have made things better. As the Washington Post said, "the results reflect a deepening of existing trends," such as "rising depression, stress, and suicide," especially among young adults. Writers in the Journal of the American Medical Association call the combination of COVID-19 factors with already existing suicide mortality trends, "a perfect storm."
Perhaps. It will be a while before we can say with any certainty if and how COVID-19 affected suicide rates. What we do know is that COVID-19 is attacking a nation already emotionally and mentally fragile.
Click here to read more.
SOURCE: Christian Post, John Stonestreet and Roberto Rivera