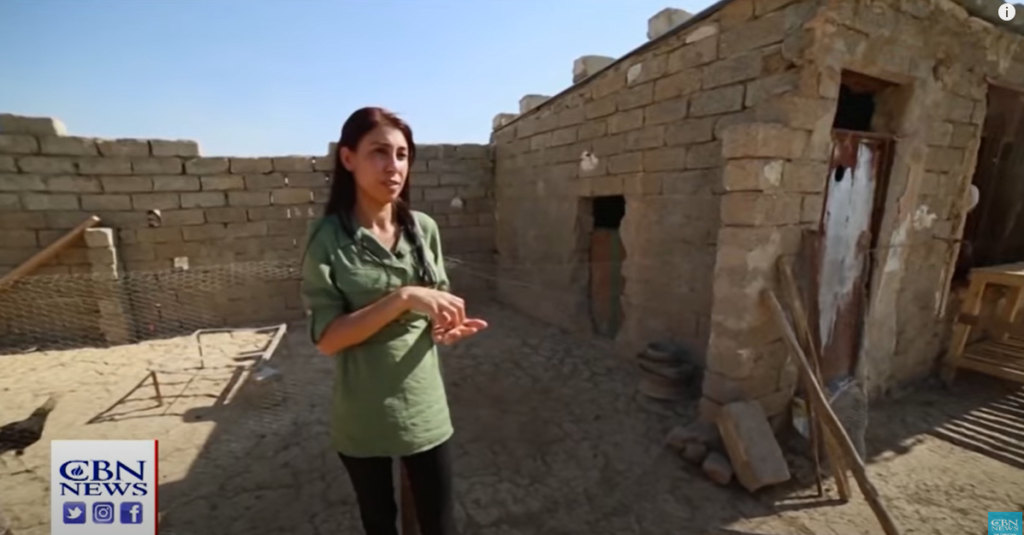 Six years ago, Leila Taalo was kidnapped by ISIS along with her entire family. They are Yazidi, an ancient people who were brutally oppressed by ISIS when the terror group flooded into their area in Northern Iraq in 2014.
After their capture from their home in Sinjar, her family was forcibly converted to Islam. This allowed her family to live as second-class citizens for a while, working for the Islamic State mainly as herders, along with other Yazidis who were moved there.
"This is the room where my husband and I were living," Taalo explained.
But after some Yazidis escaped, the militants gathered all the men and took them away, never to be seen again. Many were killed and dumped into a sinkhole, where their bones can still be seen whitening in the sun.
"We knew that they were going to take us out of this house. We were worried about the mobile phones, that they would find out that we had mobile phones," Taalo said. "So my brother's wife and I took the two mobile phones and buried them here. We hid them in the ground, and there were cigarettes too."
Without her husband to protect her, Taalo and her two children were sold as slaves. She and other Yazidi women were traded like livestock and raped repeatedly by every new owner. Twice she became pregnant, but the Saudi man responsible forced her to abort the babies, even though it was forbidden by ISIS.
Click here to read more.
Source: Faithwire