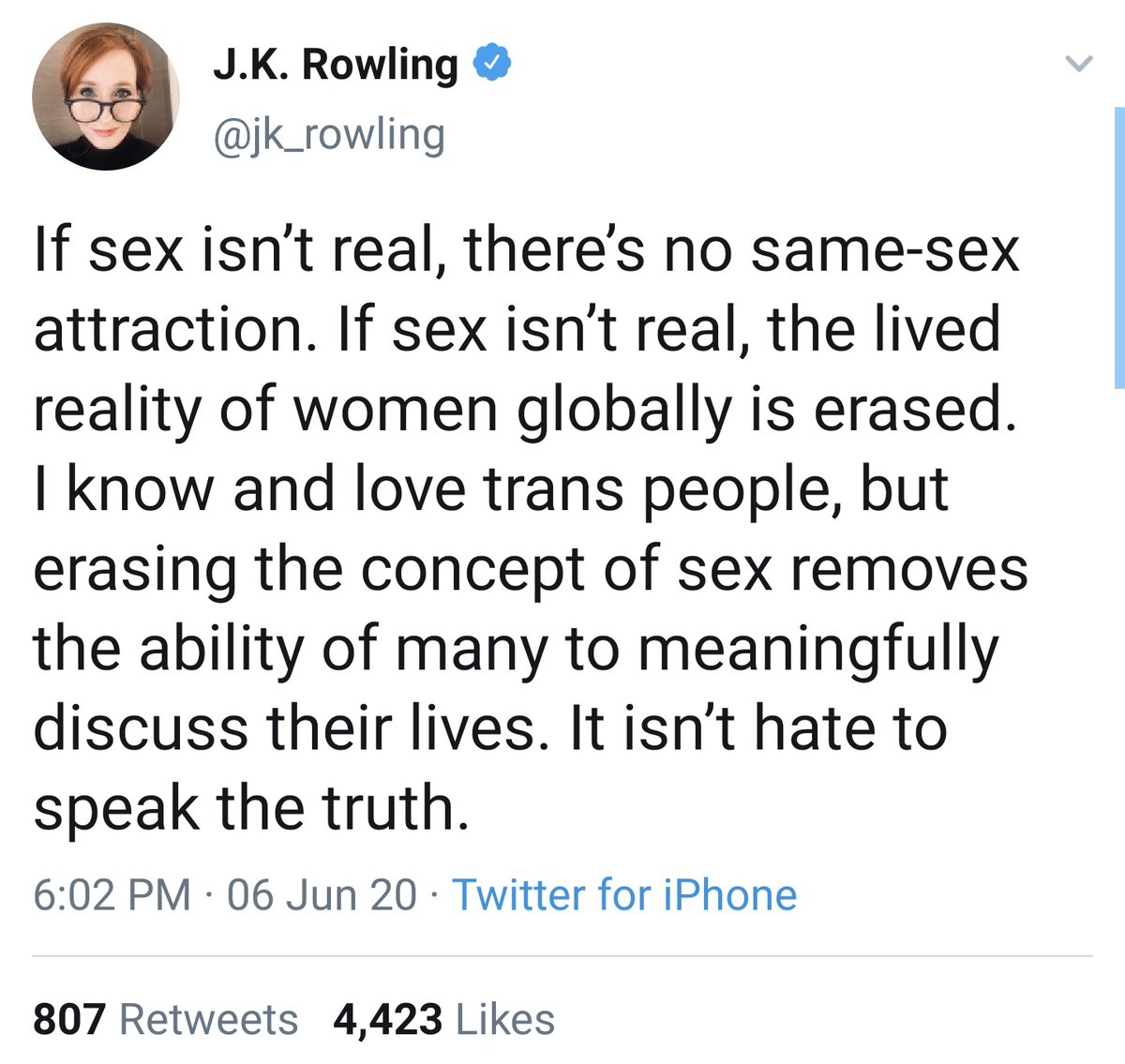 On Saturday, J.K. Rowling hopped on Twitter to air some thoughts on sex essentialism, pretty much out of the blue. Sharing an article addressing period poverty amid the coronavirus pandemic, the Harry Potter author questioned the phrase "people who menstruate."
"I'm sure there used to be a word for those people," she tweeted to her 14.5 million followers. "Someone help me out. Wumben? Wimpund? Woomud?"
This did not go over well, particularly in light of similar comments Rowling made late last year. "J.K. Rowling continues to align herself with an ideology which willfully distorts facts about gender identity and people who are trans," GLAAD tweeted, as backlash to Rowling's tweet mounted on Saturday. "In 2020, there is no excuse for targeting trans people."
"We stand with trans youth," the organization added, "especially those Harry Potter fans hurt by her inaccurate and cruel tweets."
But Rowling did not stop there, and the controversy has continued to grow.
What, exactly, did J.K. Rowling say?
The article that Rowling tweeted, an opinion piece entitled "Creating a more equal post-COVID-19 world for people who menstruate" and published last month on Devex, emphasized the strain that lockdown has placed on already-vulnerable "girls, women, and gender non-binary persons [who] menstruate." Many people who left comments on Rowling's initial tweet read it as transphobic because of the suggestion that only women menstruate, but as criticism grew, she stood by the sentiment.
"If sex isn't real, the lived reality of women globally is erased," she tweeted in a separate thread. "I know and love trans people, but erasing the concept of sex removes the ability of many to meaningfully discuss their lives. It isn't hate to speak the truth." She continued:
The idea that women like me, who've been empathetic to trans people for decades, feeling kinship because they're vulnerable in the same way as women — i.e., to male violence — 'hate' trans people because they think sex is real and has lived consequences — is a nonsense.

I respect every trans person's right to live any way that feels authentic and comfortable to them. I'd march with you if you were discriminated against on the basis of being trans. At the same time, my life has been shaped by being female. I do not believe it's hateful to say so.
It's not the first time Rowling has voiced this kind of opinion.
In December, Rowling expressed a similar idea in support of Maya Forstater, a researcher who lost her job at a think tank over "offensive and exclusionary" language she used on Twitter — statements like "men cannot change into women." Tagging her tweet #IStandWithMaya and #ThisIsNotADrill, Rowling wrote: "Dress however you please. Call yourself whatever you like. Sleep with any consenting adult who'll have you. Live your best life in peace and security. But force women out of their jobs for stating that sex is real?"
Click here to see more.
SOURCE: The Cut – Claire Lampen