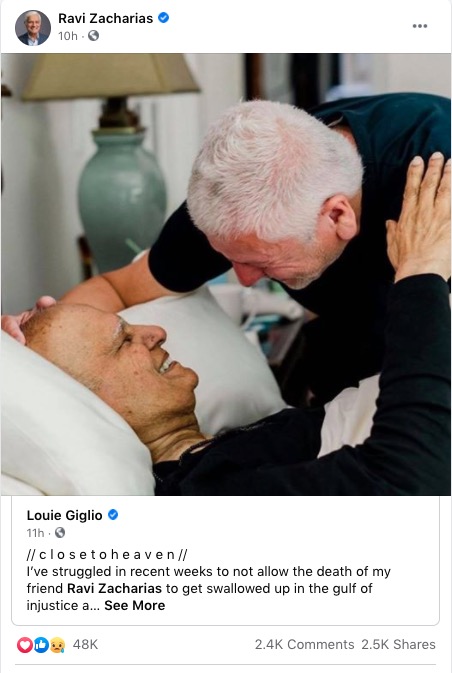 Grab some tissues before taking a close look at this photo.
Pastor Louie Giglio expressed his gratitude for being given a chance to say goodbye to his longtime friend and Christian apologist Ravi Zacharias. There are many powerful aspects to this photo, beginning with the smile.
Ravi lay on his death bed, knowing he's mere hours from certain death. Despite this inevitable outcome, he wears a beautiful smile in this picture as he greets his friend. This is the face of a man who knows where he is going, into the presence and loving arms of his Savior.
It was also powerful to see two friends sharing a bittersweet goodbye. Sad and painful, yet knowing this good and faithful servant is at peace with where he's heading.
Click here to read more.
Source: Faithwire