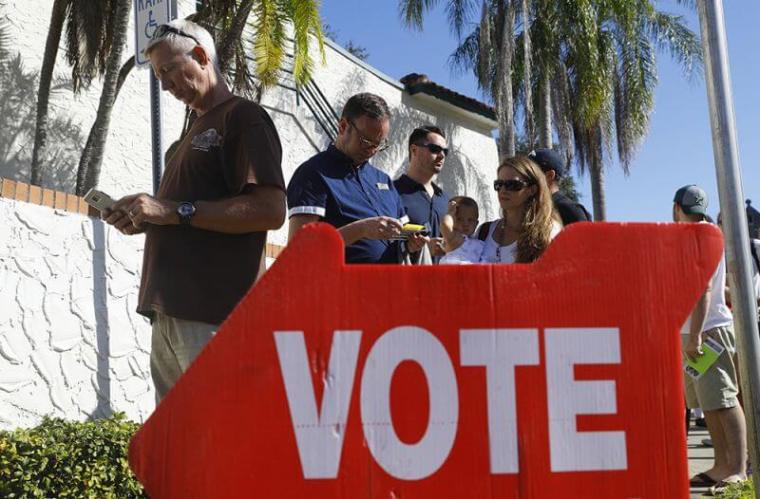 The percentage of Democrat and Democrat-leaning voters who identify as Christian has sharply declined since 2008, according to a new report by the Pew Research Center.
A report by Pew published in its U.S. Politics & Policy section found that while 73% of Democrat voters were Christian in 2008, by 2019 the percentage had dropped to 52%.
The large decline came for the subset of white Christians, who went from 45% of Democrat voters to 26%; nonwhite Christians had a smaller decline of 28% to 25% during the same time period.
Republican and Republican-leaning voters also saw a drop in self-identified Christians during that time period, going from 87% in 2008 to 79% in 2019.
With Republicans, the white Christian subset fell from 77% in 2008 to 66%, though the nonwhite Christian percentage increased during the same time period from 10% to 14%.
The 52% of self-identified Christians among Democrat voters puts them well below the overall registered voter average of 64% Christian, itself a decline from the 79% reported in 2008.
"The U.S. religious landscape has undergone profound changes in recent years, with the share of Christians in the population continuing to decline," stated Pew. "These shifts are reflected in the composition of the partisan coalitions."
Click here to read more.
SOURCE: Christian Post, Michael Gryboski