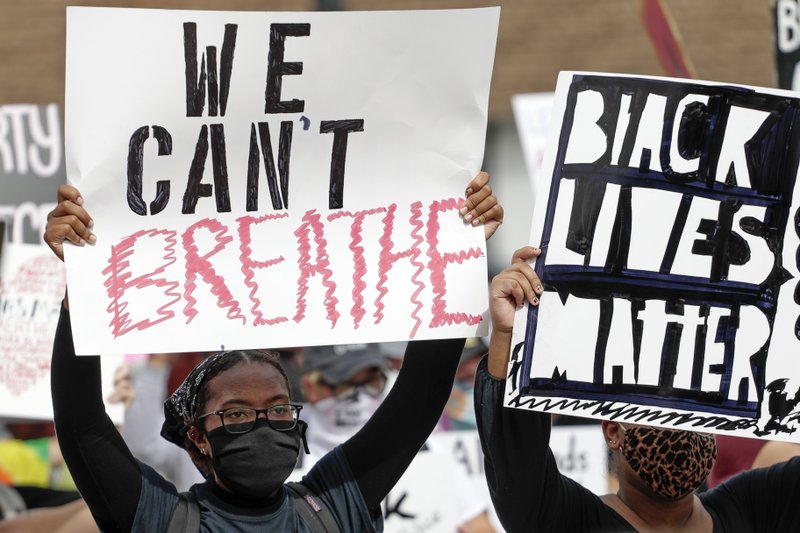 A demonstration in Miami grew to about 400 people as protesters marched from a courthouse to a historically black neighborhood north of downtown.
Demonstrators sat on one knee during several stops to listen to organizers shouting instructions that they were to remain peaceful and hydrated in the 80-degree weather. They shouted "No justice, no peace, no racist police" as more than 30 officers followed the group a few blocks behind wearing body armor.
Twenty-two-year-old Trinity Auberry arrived at the demonstration with four other friends. It was the first time protesting for the young black model who said the death of George Floyd in Minneapolis is not isolated and cases of "police brutality" are also common in Florida.
"It happens everywhere," Auberry said. "I just pray for the hearts of the wicked to be changed. If their hearts don't change, it's the same cycle over and over again."
SOURCE: Associated Press