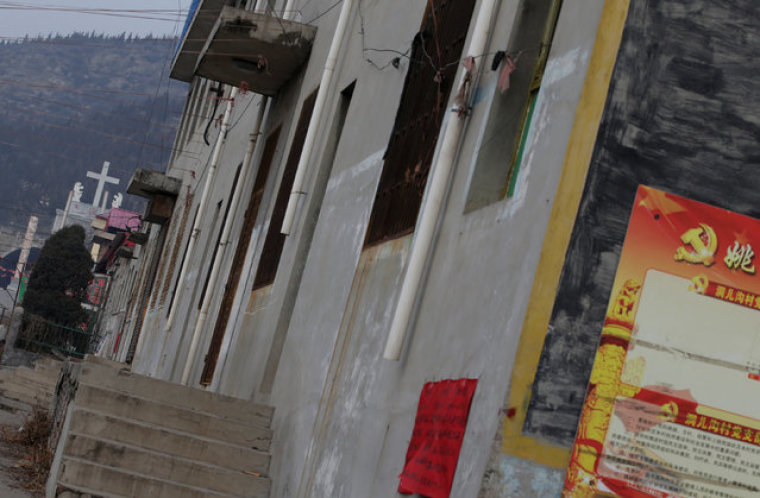 After easing the COVID-19 lockdown, the communist government of China has intensified its crackdown on state-controlled churches, removing crosses from their rooftops and closing them down in the southeastern province of Jiangxi, according to a report.
In Yugan county, authorities shut down at least 48 Three-Self churches and meeting venues between April 18 and 30, according to Bitter Winter, an Italy-based online magazine on religious liberty and human rights in China, published by the Center for Studies on New Religions.
Of the more than 1 million people who live in Yugan county, over 10 percent are Protestants who attend over 300 officially registered Three-Self churches.
A member of a local Three-Self church, who was not identified, said that officials, including the mayor, of the Shegeng town stormed the church in April and forcibly removed its podium, cross and all other religious symbols.
"Some congregation members wept in distress," the believer said. "If you try to protest, they will accuse you of fighting against the Communist Party and the central government."
A believer in Yugan's Daxi township told the magazine that a village Party secretary told area Christians that authorities wanted to shut down churches and demolish crosses because "there were too many believers in the county."
"When so many believe in God, who will listen to the Communist Party? There is no other choice but to remove crosses from your churches," he quoted the secretary as saying.
On Open Doors USA's World Watch List, China is ranked as one of the worst countries in the world when it comes to persecution of Christians. The organization notes that all churches are perceived as a threat if they become too large, too political, or invite foreign guests.
Bitter Winter reported that "countless number of churches" were ordered to remove their crosses in Jiujiang, Fuzhou, Fengcheng, Shangrao, and a few other cities in the province in April.
Click here to read more.
SOURCE: Christian Post, Anugrah Kumar