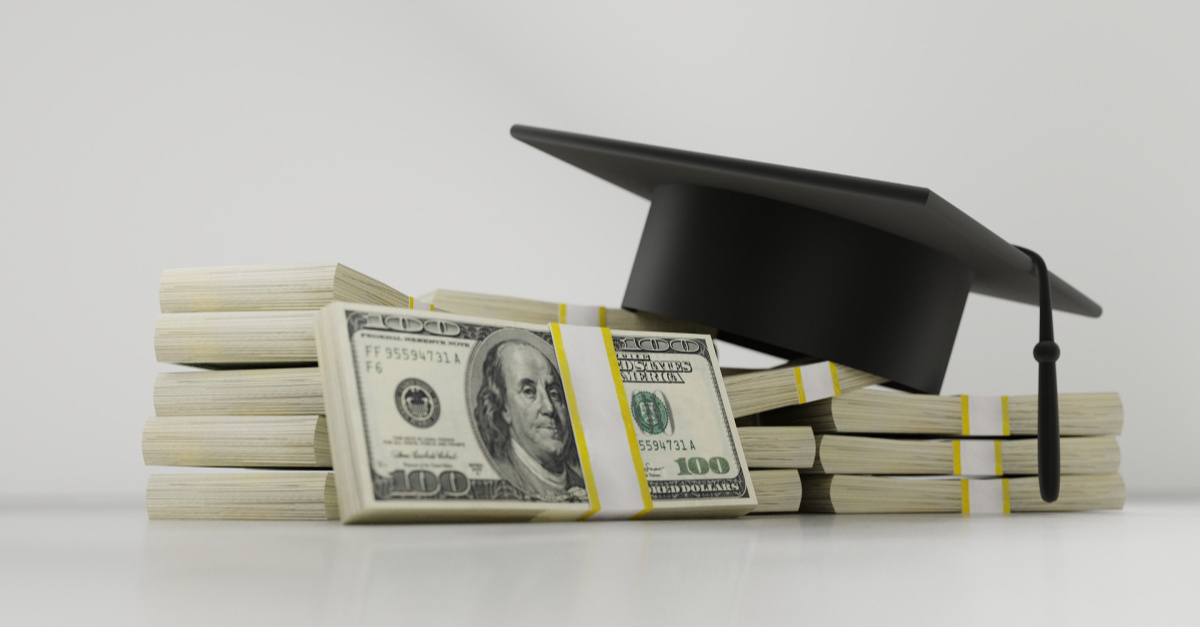 According to the New York Federal Reserve Consumer Credit Panel, Americans owe a total of $1.5 trillion in federal student loan debt. Student loan debt for young adults ages 19-30, in particular, are responsible for roughly $1 trillion of the burden.
Financial debt is hardly a new issue facing people today. For centuries money has consistently earned its place as the leading cause of divorce, anxiety, depression and overall discontent. Our capitalist society often amplifies our stress striving for financial success according to culture.
The aggressive rise of student loan debt has only multiplied collective anxiety around money.
The economy is already reflecting the ramifications, symptomatic of millennials crippled by enormous student loan debt averaging $30,000 per person. Paired with the challenging economy, rising cost of living with no matching increase in wages has led millennials away from purchasing homes, making investments and even having children.
As someone with more than triple the average student loan debt, I've experienced personal distress and anxiety over my financial future. My personal journey of rightening my relationship to money has been entirely reliant on my willingness to surrender it to God.
It's no wonder when we look at the Bible, money is the second most-referenced topic after love. When we look onto society today it's hard to find a subject more consuming. Money remains an enduring snare for anxiety, selfishness and ultimately greed.
God has so kindly written His word to confront this very crisis. Nearly 25% of Jesus' words in the New Testament deal with financial stewardship. As I continue to seek wisdom from the word I fully recognize the tools it offers to conquer anxiety around money, especially amidst the student loan crisis.
Here are the helpful principles I've gathered from scripture to combat financial stress.
1. Everything belongs to God
Job 41:11 states: "Who has first given to me, that I should repay him? Whatever is under the whole heaven is mine."  The first step in tackling money woes is establishing the Biblical perspective on money. The truth is all things under the sun belong to Him. Every possession we've "earned" is a blessing we don't truly deserve. Our propensity towards anxiety around money largely stems from the power it's given in our lives. Money represents the ability to build or destroy lives, lighten or deepen burdens, liberate or enslave. However, while money is certainly a powerful catalyst it is far from the true source of our stability both physically and spiritually.
Philippians 4:19 states: "And my God will meet all your needs according to the riches of His glory in Christ Jesus." Money is nothing but a tool intended for us to live out God's purpose for our lives. The misappropriation of power towards money is digging emotional and spiritual stakes into shakey, shallow ground. The remembrance that God owns all and supplies all rightens our priorities and severs bondage to money. This simple yet profound framework pulls apart the capitalistic idolization of earning and deserving.
When it comes to debt such as student loans it's critical to remember lenders do not own you. No matter how daunting, messy, staggering the circumstance — God, your true 'provider,' remains.  Hebrews 13:5 says: "Keep your life free from love of money, and be content with what you have, for He has said, "I will never leave you nor forsake you." When we put our hope in God and not money, we stop looking for it to sustain and fulfill us. Tithing the first 10% of one's income is intended to remind us of just that — it all belongs to Him.
Click here to read more.
SOURCE: Christian Post, Chanshi Chibwe