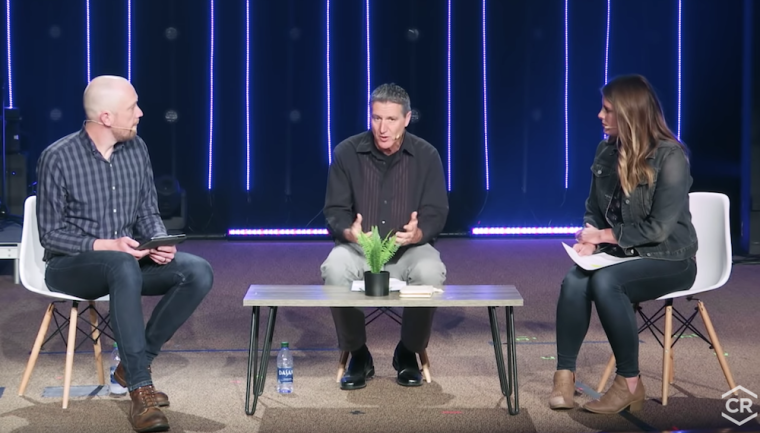 The lead pastor of the Minnesota-based Crossroads Church called racism "the elephant in the living room in America right now."
"There is a racial divide … and it breaks Jesus' heart," Pastor Phil Print said, adding that Jesus died "so that there's no more of that."
It should also break our hearts as followers of Jesus, the megachurch pastor said. "What happened to George Floyd happens far too frequently in our country. And it's unacceptable. And we have to do better.
"There's an unlevel playing field today when it comes to people of color. Discrimination, racial stereotyping, racial bias is alive."
Floyd, a 46-year-old black man, died last Monday after his neck was pinned down by a white police officer in Minneapolis. Though Floyd repeatedly stated that he couldn't breathe, the officer, identified as Derek Chauvin, did not remove his knee until several minutes after Floyd stopped moving.
Chauvin has been charged with third-degree murder and second-degree manslaughter.
Pastors across the nation have spoken out against Floyd's death. Southern Baptist leaders released a statement Saturday, grieving the "misuse of force" and "inequitable distributions of justice," according to Baptist Press.
Stressing that all human beings "are sacred beings that God values and loves," the Southern Baptists said Christians "cannot remain silent when our brothers and sisters, friends and/or people we seek to win for Christ are mistreated, abused or killed unnecessarily."
Crossroads Church had prerecorded its Sunday online service, including the sermon, before Floyd's death. Feeling prompted by God's Spirit to speak out, the Minnesota church's pastors decided to record a special video message on Saturday to help congregants respond to Floyd's death and its aftermath.
Pastor Print acknowledged that as leaders and pastors who are white, he and his colleagues did not have the right to speak. "We have no idea what it's like to be an African American pastor, leader, or person."
The lead pastor then said, "We are so, so sorry … We grieve with you, and we do not look away."
He shared 1 Corinthians 12:26, "If one part suffers, every part suffers with it; if one part is honored, every part rejoices with it."
"We need to stop being ignorant. We need to stop being defensive. We need to stop being passive."
What happened with Floyd was "evil," he emphasized.
"What's clearly evil is when we hate other people. What's clearly evil is when there's a senseless abuse. What's clearly evil is violence and murder and racism."
Click here to read more.
SOURCE: Christian Post, Anugrah Kumar