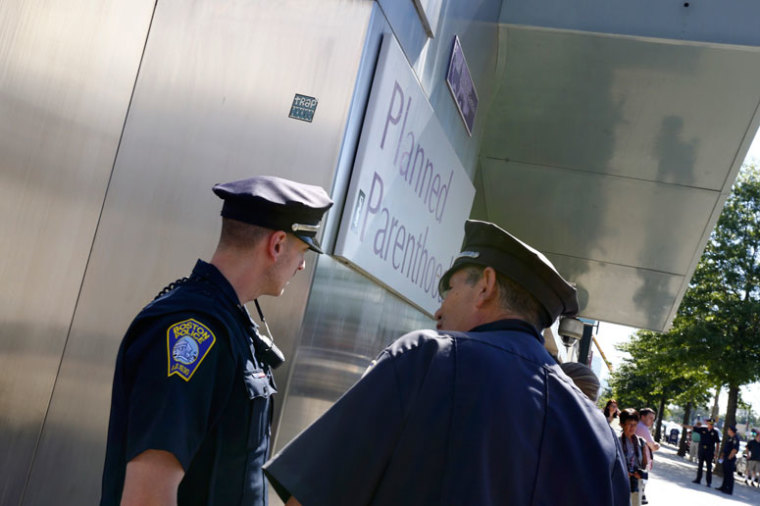 After years of denying that Planned Parenthood profits from selling aborted baby body parts to biotech companies, The Center for Medical Progress, a pro-life investigative group, released documents and videos showing the sworn depositions of clinic directors responding to questions about payments some affiliates received in exchange for fetal specimens.   
In a video compilation of depositions recorded last year at the U.S. Federal District Court of Northern California in the case of Planned Parenthood Federation of America et al v. The Center for Medical Progress et al, PPFA abortionists, department directors, and the founder of Advanced Bioscience Resources, a biotech company that once had a contract with Planned Parenthood to procure fetal specimens, were asked what they knew about the contracts and profits received by the clinics.
Dr. Deborah Nucatola, Planned Parenthood's senior director of medical services, said that, as an abortionist, she was aware that Planned Parenthood Los Angeles was "receiving payments for fetal tissue."
Nucatola said she didn't look into whether Planned Parenthood Los Angeles was in compliance with PPFA polices and federal law regarding the monthly payments the clinic was receiving, saying that responsibility was that of Dr. Mary Gatter, the former PPLA medical director. Gatter said in her deposition that she had obtained a waiver from PPFA to set up a contract with for-profit biotech company Novogenix for aborted fetal specimens.
Despite federal law banning abortion clinics and biotech companies from profiting off aborted fetal tissue, organs and limbs, documents show that Planned Parenthood Mar Monte received monthly payments of $11,365 from StemExpress, which paid the clinic substantially more than Advanced Bioscience Resources, according to Planned Parenthood emails.
CMP notes that "42 U.S. Code 289g-2 broadly forbids the exchange of valuable consideration for fetal tissue. After investigating Planned Parenthood and companies like StemExpress and ABR for over a year, the Senate Judiciary Committee and the House Energy & Commerce Committee's Select Investigative Panel made criminal referrals for Planned Parenthood and their business partners to the FBI and U.S. Department of Justice."
"In late 2017, the DOJ announced it had opened a federal investigation, and two southern California companies admitted guilt to selling body parts from Planned Parenthood Orange and San Bernardino counties against the law in a $7.8 million settlement with the Orange County District Attorney," CMP added.
Click here to read more.
SOURCE: Christian Post, Brandon Showalter