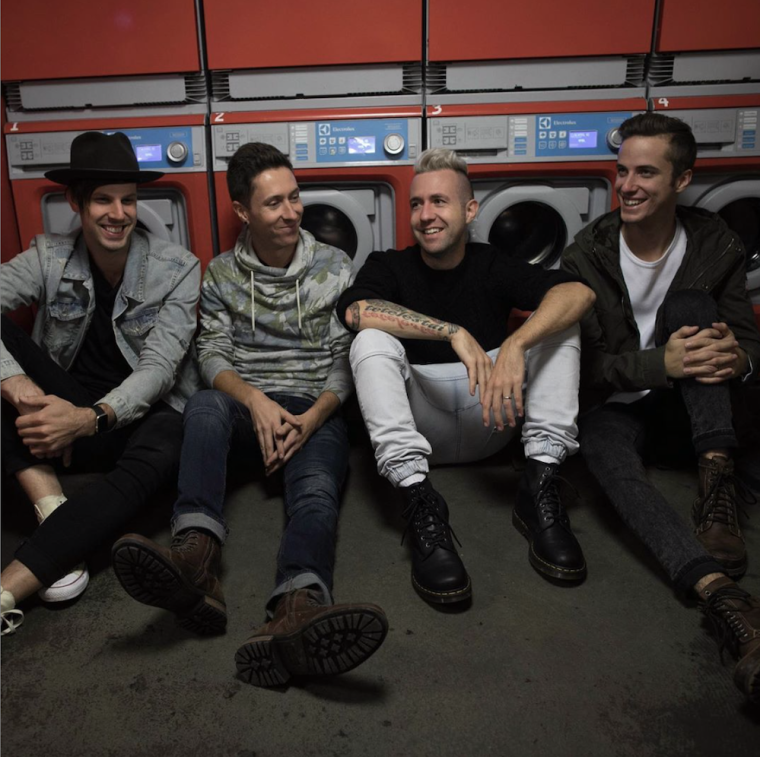 Jon Steingard's Hawk Nelson bandmates say they still love and support their frontman unconditionally and know God hasn't forsaken him even after his declaration last week that he "no longer believes in God." 
Hawk Nelson released their final record two years ago and fulfilled their recording agreement with their record label. The group collectively toured for 20 years together until last year.
In response to Steingard's Instagram post where he confessed "I no longer believe in God," his bandmates Daniel Biro, David Niacaris and Micah Kuiper released a statement about their "best friend's" announcement.
"Our mission as Hawk Nelson has always been to inspire and encourage all people with the truth that God is FOR them and not against them. In that message's most simple and purest form, that THEY matter," they wrote.
"So now we turn that truth toward one of our own. That God is still FOR Jon & he still matters. Why? Because that truth doesn't change just because we question it," they added.
Biro, Niacaris and Kuiper said people must not treat each other differently when they're at different stages in their journey based on their life experiences.
"WE are called to Love one another unconditionally, as God loves us. We should also encourage and challenge one another in our Faith, seeking truth," they said.
Click here to read more.
SOURCE: Christian Post, Jeannie Law