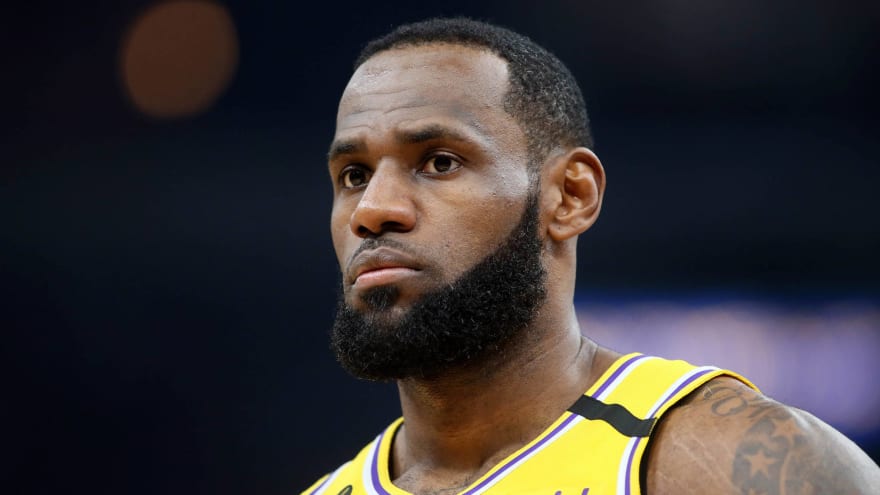 LeBron James and other high-profile athletes have taken to social media to voice their outrage over the death of a black Minnesota man who was pinned down by police.
George Floyd, 46, died Monday night while in Minneapolis police custody. A bystander's video showed an officer kneeling on the handcuffed Floyd's neck, even after he pleaded that he could not breathe and stopped moving.
James weighed in Tuesday night on Instagram with a post referencing Colin Kaepernick, the NFL quarterback who famously kneeled during the national anthem to protest police brutality and racial injustice.
James' post includes a photo of the officer kneeling on Floyd's neck alongside a photo of Kaepernick kneeling during the anthem, topped with the caption: "This … … Is Why." The Los Angeles Lakers star wrote in the post: "Do you understand NOW!!??!!?? Or is it still blurred to you?? #StayWoke"
James has been vocal about social issues such as police brutality throughout his career. He also posted an Instagram story Tuesday that included a photo and video of Floyd's arrest along with the caption: "We're hunted."
Former NBA player Stephen Jackson was friends with Floyd and has shared a number of social media posts about his death. Jackson, who previously worked as an ESPN analyst, called Floyd by the nickname "Twin" and noted that "both of our names will live forever."
The Minnesota Vikings said they were deeply saddened by the incident, which happened just blocks away from their U.S. Bank Stadium.
"Everyone in our community deserves the right to feel protected and safe," the team tweeted.
NFL stars Odell Beckham Jr. and DeMarcus Lawrence, NBA stars Jaylen Brown and Donovan Mitchell, and Basketball Hall of Famer Lisa Leslie also tweeted their frustration over Floyd's death.
Click here to read more.
SOURCE: ESPN