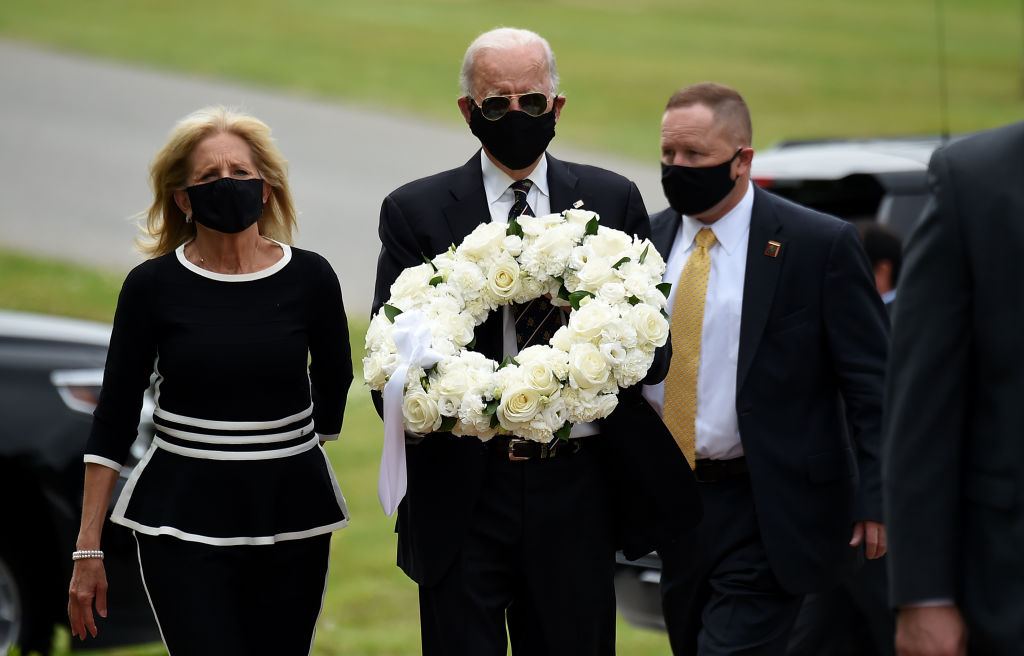 Former Vice President Joe Biden marked Memorial Day on Monday by participating in a wreath-laying ceremony at a local veteran's memorial near his Delaware home, in what was his first time in public after weeks of self-isolation amid the coronavirus pandemic.
The presumptive Democratic presidential nominee had not left the area around his Wilmington, Del., residence since mid-March, when the pandemic put an indefinite pause on in-person campaigning.
Biden, wearing a black face mask, was accompanied by his wife, Jill Biden, on his trip to the Veterans Memorial Park at the Delaware Memorial Bridge in New Castle. The Bidens placed a a wreath of white flowers at the site.
"Never forget the sacrifices that these men and women made. Never, ever, forget," Joe Biden told reporters after being asked if he had a message for Americans on Memorial Day.
He added that "it feels good to be out of my house," according to Reuters. The news service noted that he saluted about dozen veterans and thanked them for their service while observing social distancing practices.
Click here to read more.
SOURCE: The Hill, Justin Wise