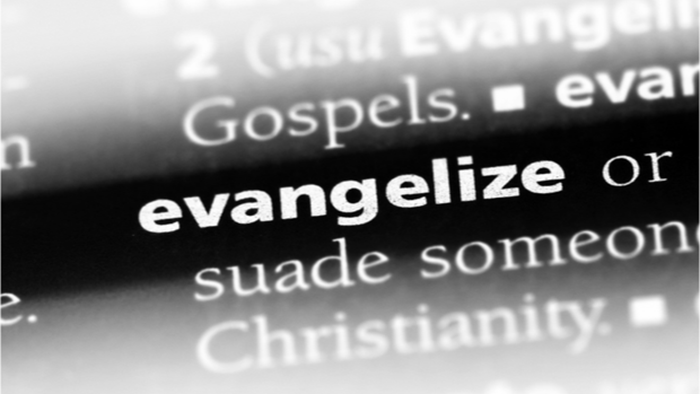 Josh Laxton currently serves as the Assistant Director of the Billy Graham Center, Lausanne North American Coordinator at Wheaton College, and a co-host of the podcast Living in the Land of Oz. He has a Ph.D. in North American Missiology from Southeastern Baptist Theological Seminary.
---
God's people have always been given the responsibility to declare God's glory and name among the nations.
Interestingly, the call of God's people to declare God's glory throughout the earth is something that creation, by its very nature does.
David wrote, "The heavens declare the glory of God and the expanse proclaims the work of his hands" (Ps. 19:1). Jesus responded to the Pharisees, when they told him, "Teacher rebuke your disciples," by saying, "I tell you, if they were to keep silent, the stones would cry out" (Luke 19:10).
Paul addressed the fact that God's "eternal power and divine nature has been clearly seen since the creation of the world, being understood through what he has made" (Rom. 1:20).
Creation seems, by both David and Paul's account, to be batting .1000 when it comes to declaring God's glory.
On the flip side, God's people don't bat .1000 when it comes to their responsibility and call to declare God's glory and gospel to all the world.
Why is that? The short answer, temptation and sin. We know from the book of James, temptation and sin are two different—yet connected—things (James 1:13–15).
Although God's people have been redeemed and reconciled by the blood of Jesus, and have been indwelt with the Holy Spirit, God's people still struggle with both temptation and sin. Thus, temptation and sin suppress and prohibit evangelism.
Using the account of humanity's fall in the garden—where we clearly see how temptation and sin take our eyes and lives off God's glory—I want to share four reasons why God's people don't evangelize.
You won't evangelize if you're skeptical of God.
Satan sought to plant seeds of doubt and skepticism in Eve's view of God. He wanted her to think that God was holding out—that He wasn't as generous or good as she might have thought.
The reality is, you won't share what you are skeptical of, and you won't declare what you doubt.
If believers are to exercise their evangelistic calling as God's people—image-bearers who are redeemed and being restored in Christ—then they will have to trust in the graciousness, goodness, and generosity of God. That doesn't mean they will fully understand everything in the world or that happens in and around their life.
Elisabeth Elliott once noted, "Don't dig up in doubt what you planted in faith."
You won't evangelize if you're seduced by sin.
James explains in his letter the process of temptation. He writes, "But each person is tempted when he is drawn away and enticed by his own evil desire. Then after desire has conceived, it gives birth to sin, and when sin is fully grown it gives birth to death" (James 1:14–15).
It wasn't the serpent's fault for luring Eve to the tree. He didn't force her to come over. It wasn't the serpent's fault for twisting the truth Eve was supposed to know. But it was the serpent's intention to plant seductive seeds that tempted Eve to rebel against God.
The reality is, Eve stayed way too long at the tree. She was captivated by the product of the tree. She should have fled the moment the serpent started questioning God's words. But she didn't.
She stayed and ate, and thus from her life and actions dethroned God. And what becomes your god, becomes your gospel. Why do you think Eve turned around and gave the fruit to Adam? You'll share that which you hold dear.
Billy Sunday once stated, "Temptation is the devil looking through the keyhole. Yielding is opening the door and inviting him in."
When it comes to temptation and evangelism, the more we are intoxicated to sin against God, the more difficult it will be to invite sinners to be redeemed by God.
Click here to read more.
Source: Christianity Today