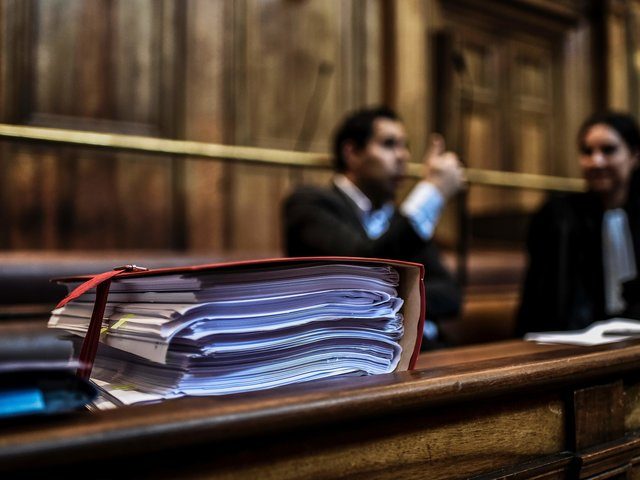 Trial lawyers are licking their chops as the United States reopens more than two months after locking down due to the Chinese coronavirus pandemic.
John Houghtaling, one such trial lawyer representing part of a group of celebrity chefs suing insurance giants over the pandemic, described the forthcoming fight in a quote to the Washington Post as what he said is "going to be the most expensive legal battle in history." He then predicted:
The insurance companies are going to win some of those, and they're going to lose some of those. But in the meantime, the businesses are going to fail. People are going to be out of work.
Houghtaling is a managing partner at Gauthier Murphy & Houghtaling LLC, a firm in the New Orleans suburb Metairie, Louisiana. Houghtaling is testifying before the Democrat-led House Small Business Committee on Thursday afternoon, where lawmakers will discuss the liability issues as Congress considers potentially granting a liability shield to companies nationwide upon reopening—something many Republicans consider imperative to successfully return to normal as a society.
An outsized battle looms in Washington, as trade associations for trial lawyers push their own vision of open-ended lawsuits while groups like the U.S. Chamber of Commerce come down on the side of restricting litigation over coronavirus. The brewing fight in Congress, too, could become a hinge-point on whether there is a fourth major coronavirus relief package that could pass and be signed into law in the coming weeks and if there is one what it looks like. A source familiar with the fight told Breitbart News this will be a "billion dollar fight," as powerful forces on each side—trial lawyers versus businesses—move in on lawmakers from every direction.
The issue that confronts lawmakers is how to limit the scope of litigation over coronavirus while also not giving away too much to the business community.
Click here to read more.
Source: Breitbart