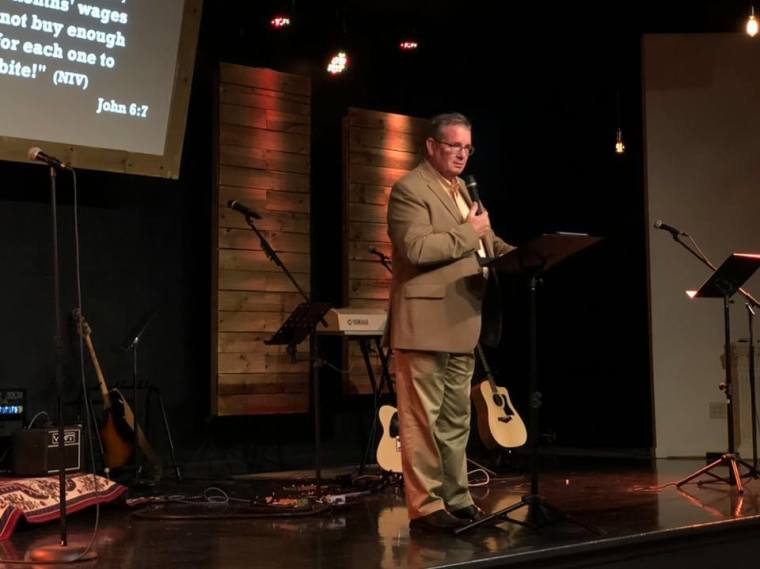 A Tennessee pastor, who was detained in India for seven months before returning to the United States Tuesday, was forced to pay over $50,000 to secure his release, his lawyer said. 
Lawyers for the American Center for Law and Justice announced Monday that charges against Pastor Bryan Nerren were officially dropped by prosecutors in India on Friday, resulting in a judge lifting travel restrictions and returning his passport.
Nerren is the pastor of International House of Prayer Ministries in Shelbyville, Tennessee, and founder of a nonprofit called Asian Children's Education Fellowship, an organization that trains Sunday school teachers in India and Nepal.
Nerren posted a video on his Facebook page Tuesday, showing him in an airplane as he returned to the U.S. He posted another update once he arrived at John F. Kennedy Airport in New York City.
His troubles began on Oct. 5, 2019, when he was arrested after stepping off a domestic flight in Bagdogra. Nerren was in the middle of a two-week trip to visit religious leaders in India and Nepal.
He was questioned about failing to pay duty on $40,000 in cash he brought into the country when he first arrived in New Delhi.
According to The ACLJ, which is representing Nerren, the money was to be used to cover the cost of two conferences.
The law group says Nerren's failure to pay duty on the money is a result of a "misunderstanding" with airport officials in New Dehli. Further, the ACLJ noted that Nerren was not carrying the minimum amount of money that would have made it a crime to evade tax duty.
Nerren was jailed for six days in Siliguri before he was allowed to pay bail. Although he was released and paid about $4,000 in fines, he was prohibited from leaving the country to return home to his family.
"A misunderstanding that should have taken just hours to resolve administratively within customs, turned into a seven-month ordeal, involving false arrest, false charges, jail time, seizure of passport, travel ban, court hearings, custom reports, and appeals," ACLJ Executive Director Jordan Sekulow said in a statement.
Click here to read more.
SOURCE: Christian Post, Samuel Smith